Newcastle United will say their goodbyes to Premier League football this weekend, as they face second placed Tottenham Hotspur.
The game doesn't mean an awful lot to both sides, as Newcastle were relegated on Wednesday by rivals Sunderland and Spurs blew their chance to win the league a few weeks ago.
The facts and figures
Despite the league title being out of their reach, there is still reason for Spurs to try their best to win this game. If they do get a win at St. James' Park this weekend, they will beat their highest ever points total in the Premier League. Also, three points will guarantee they finish above bitter rivals Arsenal.
Marksman Harry Kane only needs one more goal and he will have equalled the most away goals scored in a single season.
It won't be easy for Spurs, however. Newcastle are unbeaten in five games and with speculation about their manager continuing, they will want to end the season with a positive performance, in the hope that it persuades Rafa Benitez to stay at the helm.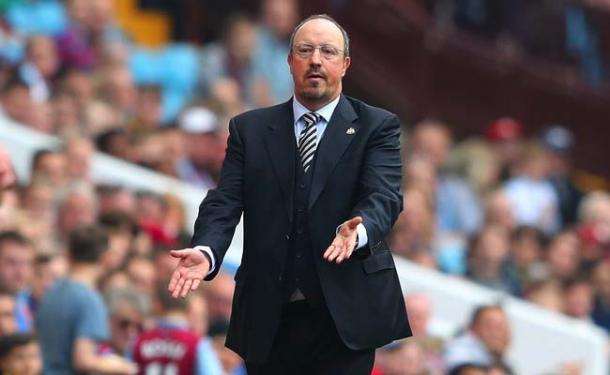 Newcastle have lost just one of their last eight home matches, but Spurs have lost just one of their last 18 away matches. It promises to be an intriguing encounter.
Contrasting seasons
Mauricio Pochettino and his boys can be pleased with their season, despite their failings in the race for the title. At the start of the season, not many people would have predicted that the North London side would finish in the top four, never mind the top two. Pochettino has also signed a new contract, giving fans hope they can go one step further next year.
Newcastle, on the other hand, have had a hugely disappointing season. Steve McClaren promised a top eight finish and a run in the cup but he was very wrong. Failings at boardroom level have also contributed to the demise on the pitch.
Fans are holding out for Benitez to continue his stint in charge, despite the drop to the Championship. If the Spaniard stays in charge, it will take a little bit of heat off the Newcastle hierarchy who have failed the club this season.