For the first time in their history, Morpeth Town will walk down Wembley Way and grace the hallowed turf when they take on Hereford in the FA Vase final.
However, manager Nicky Gray will have to tell six players that they will not be in the squad to face the Bulls, who are aiming to claim their fourth trophy this season.
Gray and co-manager Dave Malone still haven't decided on the team which will line-up on Sunday, and they also haven't decided on the six to miss out.
Selection dilemma for Morpeth boss
The Morpeth boss claimed that there is not a "best time" to tell players they have missed out, admitting it will probably be some time during the day before.
"Time's flying by and probably the most important thing for me is picking the right squad," admits Gray to the Chronicle, who has been with the Highwaymen for five years now.
The Highwaymen have been training this week at Sunderland's Academy of Light, and have 22 players in the squad travelling down to the capital.
Gray claimed that he has given all of the players "an opportunity" to stake a claim for a spot in the matchday squad, and he says it will be a "difficult one".
He added: "Whatever team me and Dave pick, it will be because we think it's the right one. If we win, we'll be proved right, if not, we'll have got it wrong."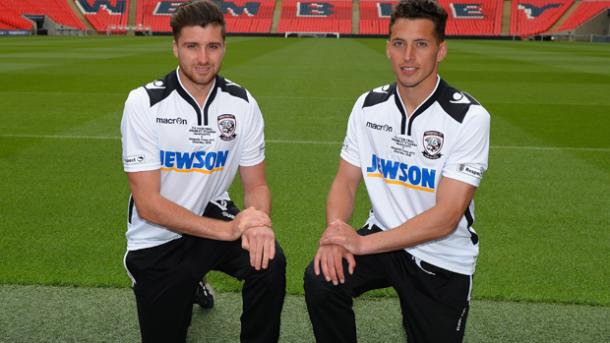 Hereford go into the game as favourites
Morpeth have been doing their scouting on their opposition Hereford, with Gray admitting they have seen them "nine or 10 times", but he doesn't think the Bulls know a great deal about his side.
Town's boss will not be going to the capital with fear, but this will be Hereford's one shot at FA Vase success, as they will be in the FA Trophy next year.
"Hereford will be the favourites but we've just got to go there and think of ourselves," Gray insisted. "We've got nothing to lose.
Vase fever has hit Morpeth, with club colours and merchandise filling up shop windows, and Gray said that everyone in the town is "buzzing for us", despite Hereford taking more than 10,000 fans more on Sunday.
He added: "They're canny. They're a decent football side but they go back-to-front quite a bit. They've won the treble in their local leagues but we're not going there in fear.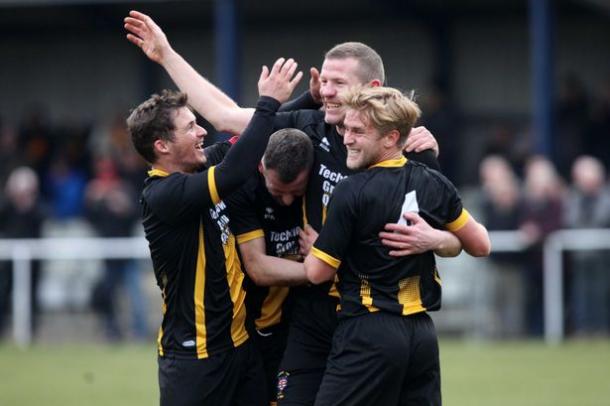 FA Cup final day before halts preparations
Morpeth travelled down on Friday, but won't be able to get on the pitch the day before because Manchester United take on Crystal Palace in the FA Cup final.
"It was really good to go down and get a feel for the place," says Gray. "Matty and Sean had never been there.
Gray and his side went in the box at first, but admitted when they went out onto the pitch "it looks even bigger".