Two years ago, Hatem Ben Arfa's career was in disarray when then Newcastle United boss Alan Pardew relegated the Frenchman to the reserves after stating it "became impossible" to manage him.
Now, the winger is full of confidence after a special season in Ligue 1. His form has reportedly attracted interest from Barcelona and he has taken a swipe at Newcastle in the process.
Hull City spell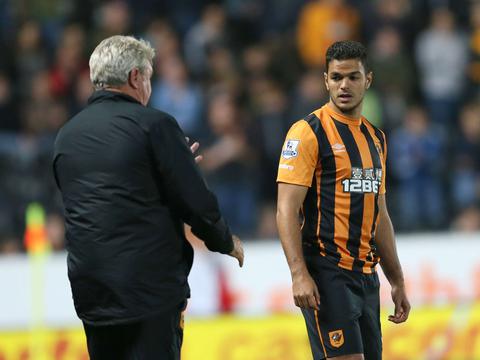 Ben Arfa's spell in the Newcastle reserves was cut short when Geordie-born boss Steve Bruce captured the talented winger on a season long loan for Hull City. However, Ben Arfa's loan spell was cut short after six months as he failed to make any impact in his eight appearances for the Tigers.
There were unconfirmed reports that Ben Arfa had a bust up with Bruce and his team mates. James Chester, who played for Hull during Ben Arfa's stint, revealed that Ben Arfa made him want to "bang his head against a wall".
Difficult six-month period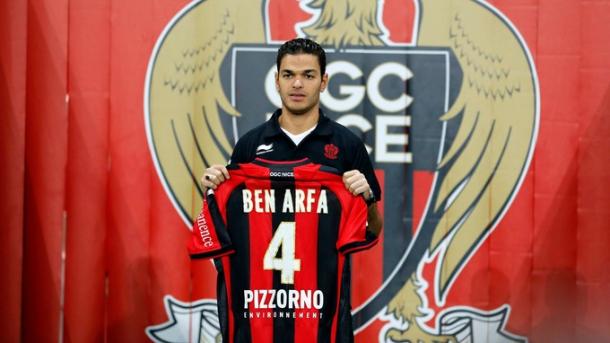 Newcastle agreed to release Ben Arfa in January 2015 so he could join Ligue 1 side Nice, but the move was blocked after regulations were exceeded due to Ben Arfa already representing two sides in a one season.
In that six-month period, the Frenchman said he considered retirement as he spent six months without a club. Ben Arfa stated in an interview with FourFourTwo that he felt lonely during that period: "Hell is when everyone turns their back on you.
"Well, no, hell is when you can't see the end of the tunnel. You're on your own, with no one to support you and you move forward in the fog. You don't know where you're going."
The problematic figure finally joined the Ligue 1 side in July 2015 and never really looked back. Ben Arfa showcased the talent that all Newcastle fans knew he had, scoring an impressive 17 goals in 34 Ligue 1 appearances as well as gaining strong media coverage along the way.
Humiliating Toon exit
With Ben Arfa's career heading in the right direction once again, the ex winger has spoken out against his former employers claiming that his exit was "humiliating".
"I was called up normally for training, I would get changed in the senior squad dressing room, but then I would work with the youngsters on some remote pitch; you had to walk a long time to get there. I felt very humiliated," Ben Arfa said this week.
However, despite the horrible end to his United career, there was a positive to it and the ex-Marseille man claimed that the experience "taught him patience," which meant he didn't dwell on difficult six months after signing for Nice:
"Six months later, when my contract with Nice was not approved, I had a desire to throw the towel in. But that feeling only lasted for 10 minutes, because I had not yet accomplished everything that I wanted."
Ben Arfa's rise is arguable down to the change in the Frenchman's attitude, one that has been regularly doubted in the past. He ended with the simple message of: "It was impossible for me to finish like that."