Long-serving Steven Taylor has departed Newcastle United after 13 seasons with the club.
The Geordie centre-half joined Newcastle's Academy at the age of 17 where he then went on to make his first team debut in a UEFA cup tie against RCD Mallorca. The 30-year-old made his 268th appearance against Tottenham Hotspur back in May, which proved to be his last ever outing in a black and white shirt.
Taylor had been offered a one-year contract extension following the club's relegation from the Premier League but opted to turn it down, revealing that he has been offered "exciting opportunities both in the UK and aboard" and claiming he is "really looking forward to his next challenge".
Taylor was Newcastle's longest serving player: "I've loved my time at Newcastle. I'll always be a huge fans of the club and I'll be returning to St James' Park as a supporter whenever I can."
Newcastle manager Rafael Benitez thanked Taylor for his services and wishes "him well for his future." The Spaniard also went on to praise Taylor's "character and personality" as it has "always been very positive, including during difficult times"
Injury hit spell
It was thought by many Newcastle fans that once Taylor broke into the first team in 2004, the local lad would go onto great things on Tyneside. However, an injury hit spell over his 13 seasons prevented Taylor from making an impact that himself and fans expected.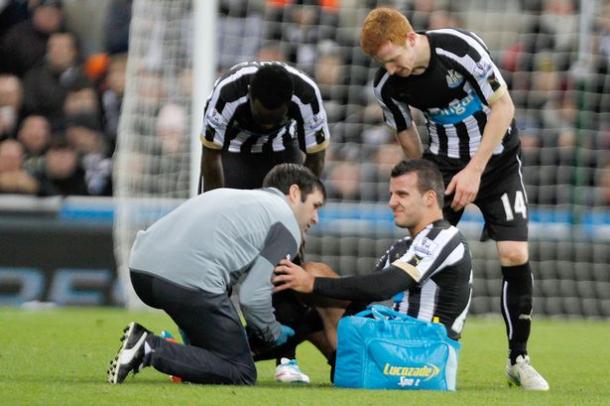 Slight injuries in the 2004/2005 and 2008/2009 were the start of Taylor's injury crisis. Newcastle were relegated from the Premier League in 2009, in that season Taylor still managed 29 appearances but injury meant he lost he place to Sabastian Bassong at the heart of the defence.
Taylor stayed at the club following the club's relegation despite reported interest from Chelsea and Man City. Taylor made a strong start to Newcastle's Championship season despite missing four games in October 2009, cementing his place at the back with Fabricio Coloccini. However, he sustained a serious knee injury in January 2010 meaning he miss the rest of the season.
Just as Taylor looked to be back on the mend, he suffered a dislocation of the shoulder the start of the following season ruling him out for up to four months.
Injuries would continue to ruin the centre-back's career, as within a five season period, his minutes on the pitch began to decrease. In the 2012/2013 season, Taylor managed his highest of 2135 minutes from 2011 to 2016. His minutes then decreased hugely only making 730 minutes in the 2013/2014 season. He could only manage 653 minutes in the 2014/2015 after he ruptured his achilles tendon against Burnley at the start of 2015.
In his final season, he notched up 810 minutes.
Memorable moments
The 2004/2005 season, it was the first breakthrough season for Taylor as he went on to make 22 appearances at the heart of Newcastle's defence. But in that 04/05 season, Taylor is most remembered for his comical moment against Aston Villa when he saved a Darius Vassell with his hand but attempted to con the referee Barry Knight by holding his chest like he'd been shot.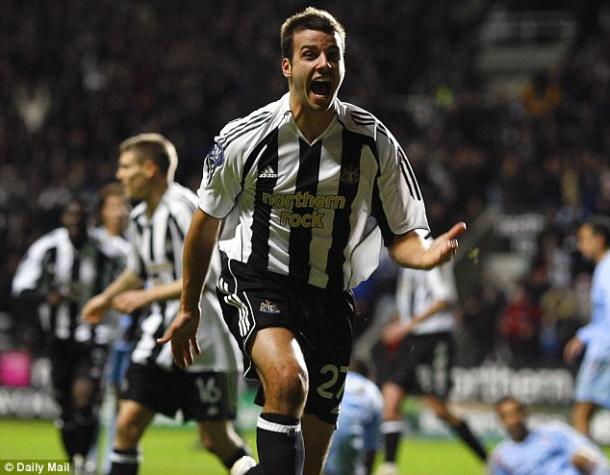 The 2006/2007 season seen Newcastle return to a European competition since the Sir Bobby Robson era. The UEFA Cup was the competition that would see Taylor grab his first senior goal for the Magpies and in doing so, running round the full length of the pitch in his celebration.
In 2007, the season was capped off with Taylor walking away with the North East Football Writers' Young Player of The Season Award.
Despite finishing the 2009/2010 season injured, Taylor picked up Newcastle's Sports Personality of the Year Award after his contribution in the opening half of the season.
Record breaker
Taylor became a record breaker in his first appearance after becoming the youngest player to represent United in a European competition only for that title to be taken off him by Andy Carroll in 2006.