Newcastle United have completed the signing of Isaac Hayden from Arsenal on a five-year-deal.
Hayden progressed through Arsenal's youth system, and along the way, captaining Arsenal's under 18's side. The 21-year-old made his Gunners' debut in their League Cup tie in March 2013.
A year later, the League Cup would present Hayden his second Arsenal appearances against Southampton, but that would prove to Hayden's last for the north London club.
The versatile player spent last season on loan at Hull City. His 18 league appearances and one goal helped the Tigers win instant promotion back to the Premier League, which United hope to do.
Rafael Benitez is understood to have recruited Hayden as a defensive midfielder for the Magpies but Benitez is aware that the player can drop into the back four.
Hayden on signing for Newcastle
A familiar phase is occurring from Newcastle's signings this summer with all of them calling Newcastle "a massive football club".
Hayden said to NUFCTV, "Newcastle is a massive football" and to be given the opportunity and progress his career "fantastic." The midfielder, who has already had the experience of being at a club with a big reputation in Arsenal, called it a "great experience" insisting he "learnt a lot there and have a lot to thank them (Arsenal) for".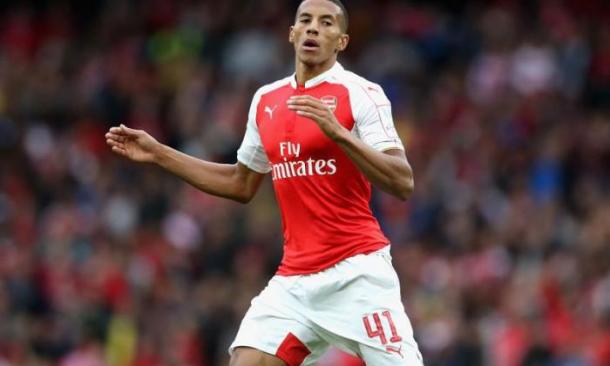 However, Hayden said he needed to move for the good of his career after Hayden completed his most prolific season to date in terms of appearances at Hull last season. And when Newcastle came in for the youngster, he "jumped at the chance." He added that he is "still young but I want to get as many games under my belt as I can" before finishing with "and help team bounce back to the Premier League."
The gaffer's reaction
Benitez told his reaction of the signing of Hayden to NUFCTV. The Spaniard said "We (Newcastle United) continue" their "plan to bring in players who are hungry to succeed and prove themselves, which Isaac really is."
The Magpies struggled for strength in depth across the defense last season which Benitez has aimed to resolve this time round. He highlighted that Hayden "is also a player who can play in different position, which is useful."
Hayden is still only 21 years of age, and Benitez feels he is a "strong English player with fantastic potential". And not only that, Benitez is impressed that, Hayden has "some experience of the Championship." Benitez and his staff will "welcome him to the Club."
The 56-year-old boss reacted further to his signing on his official website by speaking more about the ex Arsenal youngster as a player. Benitez says he and Newcastle "incorporate a versatile player into the squad" where he brings a "good balance between quality and physical strength."
Benitez signed a three-year-deal with United. If Newcastle are to get promoted, he is likely to oversee his contract. Hayden is a signing that Benitez believes "is an asset to our present squad and is a good bet for the future".
The Rafa affect
It is clear that after persuading two Premier League footballers and a Champions League star to join him at St James' Park, Benitez reputation in European football is playing a big part.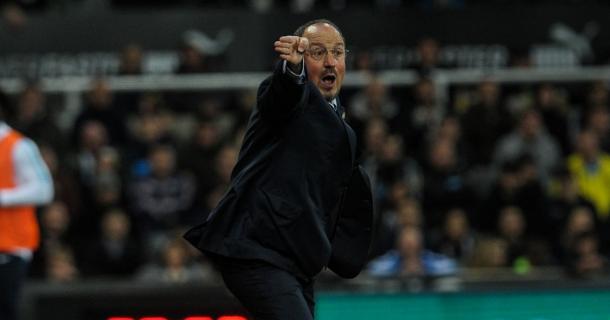 Hayden again spoke to NUFCTV, but this time, it was to praise his new manager. Hayden met Benitez "in London in the middle of June", claiming they had a "good, two-hour long conversation" where Benitez explained what Hayden needs "to improve" and what he is good at.
And it was that two-hour long conversation made Hayden's mind up: "For me, as soon as that meeting was done, I knew that this was the only place for me to come and the only manager I wanted to under and learn from."
The former Hull City loanee labelled the conversation "brilliant" as they spoke about "tactical things" and things that "he'd (Benitez) learnt in the past". Hayden also called the conversation "massive" because after that, "he knew it was the right place to come".
Hayden said the main thing he got form that meeting is that he is "100 per cent going to be a better player" and he's going to "learn a lot from him (Benitez) while he's my manager".
"It was a no-brainer to come here": said Hayden.
The Geordies
Despite relegation, the Magpies have overseen a healthy sale of season tickets which is testament to fans of the club. Newcastle fans have been let down time and time again by the club's hierarchy but still turn out in their thousands – establishing and maintaining themselves as one the best fans in England.
Hayden is fully aware of the roar that the fans create at St James' Park claiming that "all the stories" he heard about "the fans have been fantastic." The 21-year-old is aware that "they (Newcastle fans) come in their thousands which is what you want to see".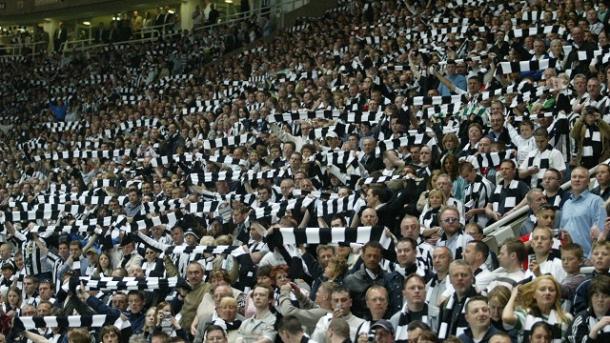 The Geordies have only ever demanded a team that tries. Hayden insists he will be "passion" to their side: "to get the opportunity to play in front of them and show them what I'm capable of and play with the passion that I know they like, I think we'll get on great."