Ronald Koeman will be a wanted man if Southampton continue their excellent form, this may mean the Saints could be searching for a new manager in the near future.
For years we have seen Southampton stars lured away from the south-coast, whether that be because of the possibility of playing Champions League football, or for extra financial gain.
Not to mention the Saints' occasional willingness to sell in previous years in order to give the club stability, although this has not been the case recently.
Feeder club
Other clubs have prospered from some of these great players leaving, meaning the Saints have been consistently tasked with frequent rebuilding jobs. Gareth Bale left for Tottenham, and went on to become the most expensive player in the history of the game after moving to La Liga giants Real Madrid. Luke Shaw left for Manchester United and looks certain to go on to become an England regular, and Theo Walcott and Alex Oxlade-Chamberlain have both gone on to enjoy success with Arsenal.
However it is not just players anymore that bigger clubs are sniffing around St Mary's for, now it's the managers. Mauricio Pochettino left the club two years ago after Tottenham offered a more attractive proposition, such as the opportunity to guide Spurs into the Champions League whilst benefiting financially. The Argentine looks to have already achieved that in his second season with the club and is now chasing the Premier League title.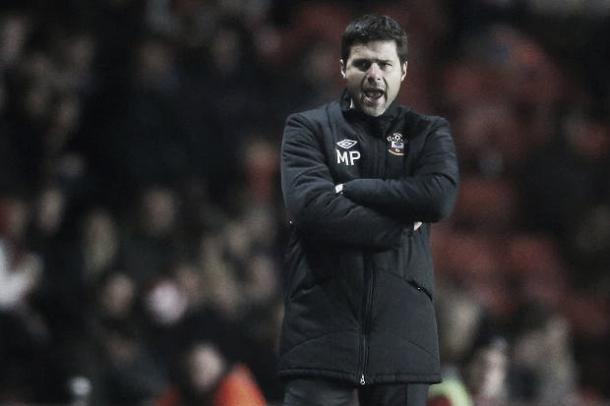 Therefore it will be no surprise if Saints current manager Koeman is snapped up at the end of the season after the success he has had with the club.
Koeman doing an outstanding job
The Dutchman guided the Saints to their highest ever Premier League finish last season as they overachieved hugely finishing in seventh place. Now the former Barcelona player looks like he could take the club even further and achieve a higher finish as they currently sit one point behind Manchester United who are fifth. The Saints have won five of their last six matches without conceding a single goal and are a side not even Leicester City would fancy playing at this moment in time.
The job Koeman has done at St Mary's is made even more impressive when considering the state of the squad when he entered two summers ago. That summer Luke Shaw, Dejan Lovren and Adam Lallana, three of Saints' biggest players were all sold by the club, meaning Koeman had the unenviable task of replacing the key players, whilst adapting to life in the Premier League, as well as striving to fulfil expectations.
The Dutchman carried out the job admirably bringing in relatively unknown players who brought excitement to the league. Graziano Pellé, Sadio Mané and Fraser Forster were all brought in by Koeman and have become important players for the Saints over the past two seasons.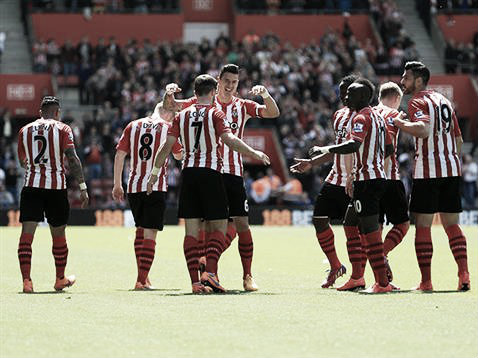 Koeman, who has another season left on his contract after this campaign, has been linked with taking over at Chelsea or Manchester United at the end of the season, although he sits amongst other very credible candidates that those clubs may opt for.
New contract?
Last month Koeman confirmed he and Southampton were in talks over a new contract, insisting he is very happy at the club, however he also stated that nothing will be decided until the season has ended. It seems Koeman will remain loyal to the club as long as they remain loyal to him, in that sense the 52-year-old will want absolute say over transfers in and out of the club. He was reported to be frustrated that the club were considering offers for the Saints' highly-rated attacker Mané, as well as being insistent that funds were made available to reinvest in the squad.
Koeman's future could be dependent on how much Saints show that they want to keep their current manager. If they back him with a new contract as well as give him money to spend in the transfer market then it can be expected that Koeman will in fact sign a new deal with the club, he has already stated how happy he is there. This will be the only thing that stops a European elite club stealing him from St Mary's, it will be incredibly difficult for Southampton to replace him.