Southampton host Premier League champions Chelsea on Saturday afternoon as they look to achieve a record seventh consecutive Premier League clean-sheet.
Ronald Koeman's men have produced six clean sheets in a row against Watford, West Bromwich Albion and West Ham United at St Mary's, as well as away shut outs against Manchester United, Arsenal and Swansea City.
It was back in 2001 that the record was achieved, and if they were to keep Chelsea out this weekend they would be just one short of the clubs all-time clean-sheet record which was achieved across the 1921/1922 and 1922/1923 season.
Players thinking about it
With the record so close, Jose Fonte has admitted that the players are thinking about it and it's something they really want to achieve.
Talking to Southampton's official website ahead of the game against Chelsea today, the 32 year-old said that the players are motivated to achieve something so special. "We're proud of it," he said, especially since they are defending so well in what he called "the toughest league in the world."
Fonte continued, saying that the Premier League is "one of the leagues that has the most goals in the world," which makes the record an even better feat.
The way that the side are performing at the moment, they really could equal, if not better what was achieved last season, as many of the top teams haven't performed as well as they should this year. This could allow the likes of the Saints and West Ham to break into the top six.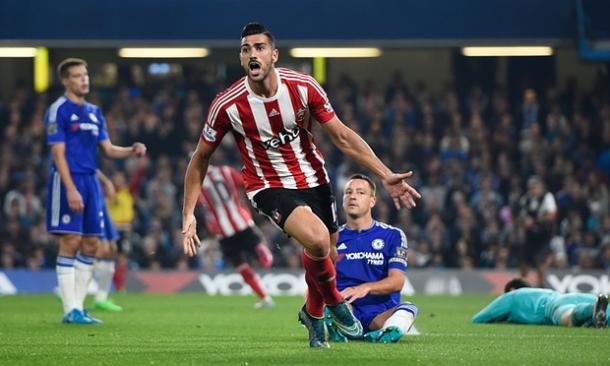 Were so confident
Fonte also said prior to the visit of Chelsea that his side feel as if no-one is going to score past them and they head into every match full of confidence.
"We just believe that we're very hard to score against at the moment," he explained, adding that their "understanding" and "communication" are at a "very high" level at the moment.
Whether the Saints play with a back five or a back four, they will be confident of picking up the victory against a much improved Chelsea side this afternoon. You would expect the Saints to play with a back five though to counter the threats which the visitors can offer, in particular Diego Costa and Eden Hazard.