Southampton boss Ronald Koeman is expecting to be without January signing Charlie Austin for a number of weeks after the striker limped off in the loss against AFC Bournemouth at Dean Court last night. Austin apperd to pull his hamstring in the second half after going down following an aerial dual with Steve Cook.
Big loss
The injury to Austin is sure to be a massive miss for the Saints as he was beginning to become a really important player for the side, starting two consecutive games following making three substitute appearances in the Premier League prior to this against West Ham United, Swansea City and Manchester United. He scored a winner in the latter towards the end of January, on his debut for the side.
Austin hasn't got a great record with injuries as he has missed a lot of time with his previous clubs, and this was the risk which the club took when they decided to purchase Austin from Queens Park Rangers two months ago. He was out injured when the club signed him, only really making his way back into training at the time which his medical took place.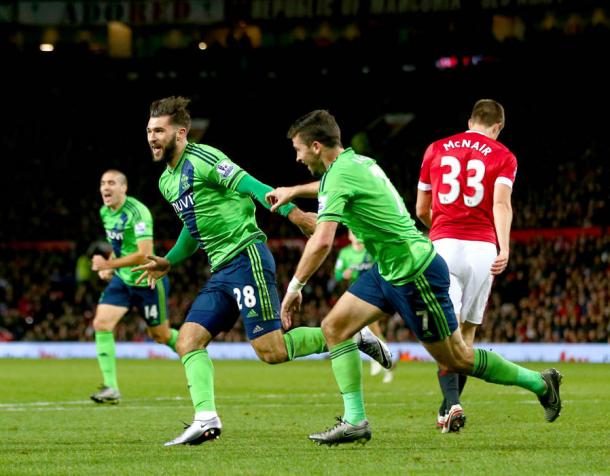 Long also limped of last night
Fellow forward Shane Long was also forced with injury last night after getting a kick in the defeat, but it looks as if Austin's will be much worse than Long's.
Koeman spoke about the news on the pair and provided an update to the reporters after the game.
"For sure Charlie is a hamstring injury, [that's] what I heard from the doctor," Koeman told Southampton's offical YouTube channel.
It is expected that Long will be available for the visit of Sunderland, but it could be some time until we see Austin back in Saints shirt again.
Other injuries
Elsewhere, both Jay Rodriguez and Florin Gardos are nearing their returns to the team as the have both been back in full training with the group for ten days now following serious knee injuries. There is a slight chance that Rodriguez may be back for the weekend and Gardos is expected to be availble for slection for the trip to Stoke City a week on Saturday.