Southampton attacker Dusan Tadic has been speaking ahead of his side hosting Sunderland this weekend. His side are looking to react after losing 2-0 to AFC Bournemouth on Tuesday evening. The Saints have a great chance to get back to winning ways as they look to get their season back on track after a tough couple of matches this week.
The come up against a Sunderland side who have been playing much better of late, so there under no illusions that it won't be easy and they will have to be at their best in order to come out for the match with the right result this weekend at St Mary's stadium.
Tadic determined
With Tadic having not featured too much recently, Tadic admitted that he is continuing to fight to earn his place back in to the starting 11 on a regular basis starting this weekend.
Talking to Southampton's official website prior to the game against Sunderland this weekend, the 27 year-old said he understands that there is much more competition in the squad this season and he knows that he needs to patient. "Normally it's tough," he said, particularly as he had started the season really strongly and had been playing well in the games which he had featured in.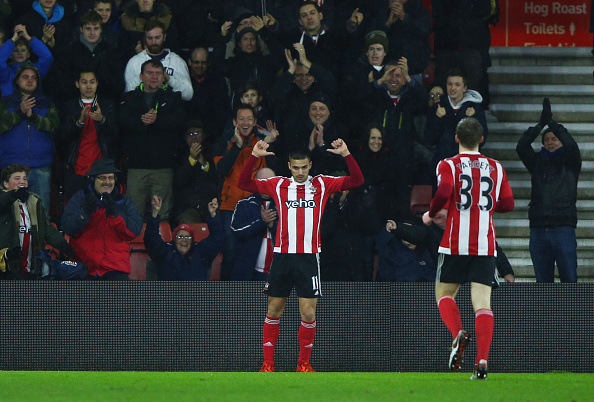 Tadic continued, saying "I work hard, I feel good." adding that he feels that he has now got a real chance to press his claims after injuries to Shane Long and Charlie Austin.
Tadic has been victim of the Saints opting to change formations from the usual 4-2-3-1 to a 3-5-2 formation which has seen Tadic lose out as their isn't really many positions which he fits in into this system. He has been very unlucky as he has largely performed well when called upon, many of which have come from the bench this season.
Tadic aware he needs to take chance
Tadic also knows that if he is given his opportunity from the start tomorrow that he needs to grab it with both hands as he will be able to give the boss a real think about who to select if he can put in a great performance against lowly Sunderland.
"There are always moments in football where you sometimes play and sometimes not," he explained, adding that you can't ever "relax" in football and must "always" be on your game.
Tadic is likely to get his opportunity in this match as the Saints will be likely to play with four at the back whilst also having a number of injuries in the forward line which could reward the Serbian with a chance from the start.