Southampton have always been renowned for a fantastic production line.
Theo Walcott, Gareth Bale, Adam Lallana and Alex Oxlade-Chamberlain are just some of the top players that have come from there academy, but on current form Matt Targett looks certain to be one of the current crop that may be added to that list in a couple of years' time.
A lifetime of Sainthood
Targett, who was born in Eastleigh, joined Saints at the age of eight, after he was spotted playing for his local club. He wasn't scouted by a typical flat-capped scout, but by a foundation coach who taught in his school.
He then stayed with Southampton and progressed swiftly through every age group in the academy. He was given his first team debut under Ronald Koeman, when fortunately for him, number-one left back Ryan Bertrand picked up an injury and Targett was selected after his impressive performances in the Under-21 side.
The 19-year‑old left-back played twelve times for Ronald Koeman's team in his debut season and was a part of Gareth Southgate's England squad at the European Under-21 Championship, which ended in disappointment for a poor English side.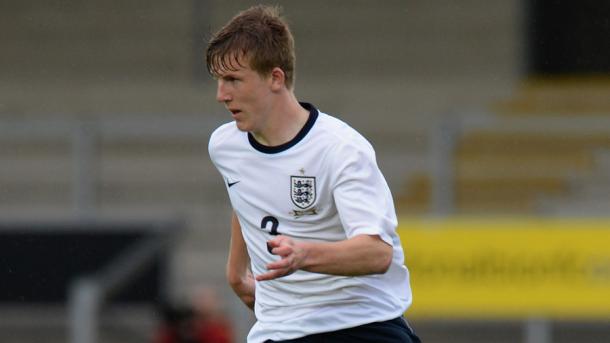 The world's most expensive footballer Bale came off the Saints production line, and for any young footballer he is the ideal man to look up to.
The Welsh superstar signed at the age of eight, and advanced swiftly through the academy ranks and was rightly rewarded for his stunning Tottenham Hotspur form with a world record transfer to Real Madrid.
Targett more than ticks the box for another top class talent off the production line, but perhaps with a resurging Saints side, he could be around the South Coast for a long time.
Loved by the Saints faithful
He was named Southampton's Young Player of the Year for 2014/2015 and has continued his fine form this season as he gathers more and more experience to be able to improve his game.
His attacking style of play excites fans and keeps them on the edge of their seat when he's going forward with the ball at his feet purely down to his natural ability, so a little bit of hard work will make him a scary opponent for any player.
One accusation regularly levelled at the modern-day full-back is that they abandon their defensive duties to focus squarely on providing attacking support, but Targett has defensive nous in his locker as well - to play in a team with as renowned a defensive record as Southampton's, this is a must.
His rise to fame has been remarkable given his tender years - it is easy to forget that Targett is still only 20. For now it seems obvious that the youngster has the potential to be a true star in the future, but Saints fans will have no higher form of praise than to sing of him as 'one of our own'.