When you see a manager in despair on the sideline, facing another loss, it can seem like it takes a miracle for a team to fight on for an epic comeback.
For Ronald Koeman, it looked like Southampton would take a 2-0 loss to Liverpool who are closing down on that seventh position in the league table.
Despite two half-time substitutions which would go on to change the game, early in the second half Koeman's anguish was clear as Sadio Mane saw a penalty saved by Simon Mignolet, with opposite number Jürgen Klopp celebrating with his typical heavy-metal fist-pumping roar.
By the time the full-time whistle sounded, things were very different.
I loved the outpouring of emotion from Koeman after the dramatic late winner over the Reds in yesterday's game.
This calm, collected, and sophisticated Dutchman celebrating along with the most avid fans in the stadium, showcasing the passion the fans want to see which represents the club as a whole.
Enthusiastic celebration not Koeman's usual style
It was totally unlike Koeman but absolutely brilliant to watch; fair play to the manager, though it will probably be the last time the fans will see him act like that on the sideline.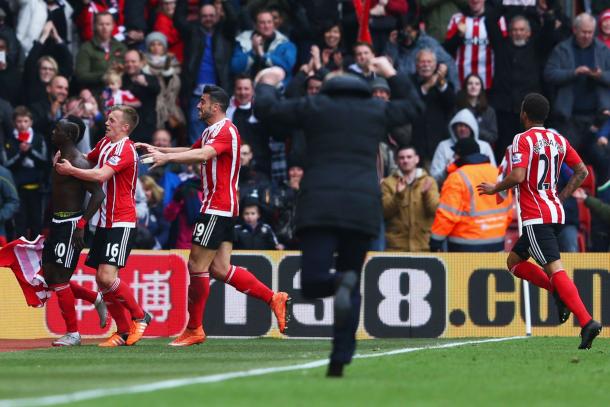 That is according to the main man himself who seemed somewhat embarrassed about his charge when he was inevitably questioned by the media at the end of the game.
"I just wanted to celebrate with my players," Koeman insisted. "It probably won't happen again. I was too tired afterwards," he continued, still elated from his side's comeback victory.
It was a magnificent win for Southampton, as they showed spirit with a second-half fightback with which their manager was ecstatic.
Two goals from Mane, making up for his earlier penalty miss and a fantastic strike from Graziano Pelle made a fabulous spectacle for the Saints fans.
Southampton can go on to bigger and better things
I think with more of the same fighting spirit shown in yesterday's game, Saints can look higher than a seventh-place finish, and the Champions League is not totally out of reach for the team in red and white.
But first, they have a tough task as they face current league leaders Leicester City in their next league fixture, for which they should be confident after that massive comeback at St Mary's.
Klopp has shown the power of passion on the touchline at Anfield and at Borussia Dortmund. He was left downtrodden and agitated by the end of the game on Sunday, but victory over his side could just prove to be a pivotal springboard for Ronald Koeman and this Southampton team.