Southampton midfielder Victor Wanyama has said that he never doubted his side would fail to come from behind against Liverpool as the Saints won 3-2.
Wanyama was a half time substitute in the tie as the south coast side came into the second period 2-0 down, following goals from Phillipe Coutinho and Daniel Sturridge.
Though with two goals from Sadio Mane and a smart finish from Graziano Pelle late on, the Saints took all three points which moved them up to seventh in the Premier League table.
Following the match Wanyama admitted that he knew the team would never give up on the tie, and told Saints official website: "I went in there knowing we could do something", as the Saints looked to claw their way back into the game.
Return after five match ban
The tie was Wanyama's first appearance since the Saints beat West Ham United 1-0 in February, after he was banned for five matches for picking up three red cards this season.
The Kenyan midfielder admitted the game was difficult for the Saints, though was incredibly pleased with the outcome, he said: "Liverpool is a really good team and the result was fantastic."
Despite missing an early second half penalty, as Mane saw his effort smartly saved by Liverpool goalkeeper Simon Mignolet, Wanyama maintained his belief in his team mates, he said: "Sometimes you miss a penalty and think we won't get back."
He added, "We never doubted ourselves and we knew we could push again to try and take something from the game."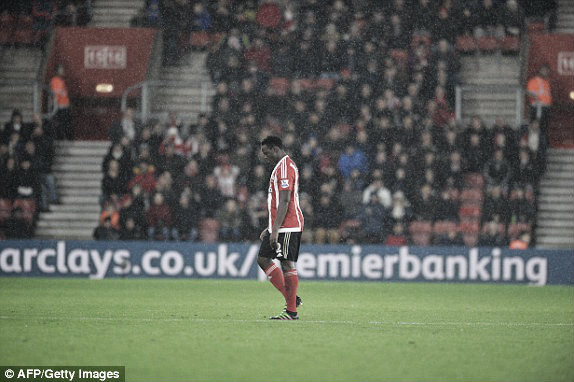 Wanyama back for the run in
The Kenyan also urged his team to continue their good form which has seen them rise up the Premier League table. The Saints are now in a strong position as they look to once again qualify for European football.
With Wanyama now back in the squad and insisting that he has learnt from his mistakes concerning his discipline on the field, the Saints will travel to Leicester City after the international break confident of taking a positive result away from the King Power Stadium.