Virgil van Dijk has his eyes set on achieving "something very beautiful" in Southampton's last two games of the season.
The Dutch centre back has found a regular role in Ronald Koeman's side this season and has been rewarded with a new contract. "Europe is an amazing place to be for a club," said van Dijk.
Trip down the lane
Saints travel to White Hart Lane to face a Tottenham Hotspur side who will be after vengeance after they had their slim chance to claim their first Premier League title slashed in a heated London derby.
They then host FA Cup finalists Crystal Palace on the last day of the season and hope to book their spot in the Europa League place for next season.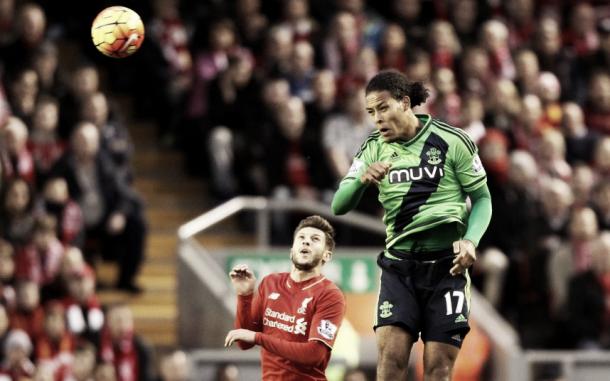 The former Celtic man said: "There are two games left and we want to get the maximum out of this season, and hopefully that's six points and hopefully we can get something very beautiful out of it."
The centre half is no stranger to European football after his days in the Champions League but is yet to play in Europe for the Saints, insisting that he "found it a bit unlucky" that he didn't get to "contribute with this year's Europa League campaign" but added: "Hopefully we can get it done this year."
We're all going on a European tour
Saints have a strong chance of qualification and hope to qualify in style: "We still have two games to go and hopefully we will win both of them, but Europe is an amazing place to be for a club and it's always good to be in the competition."
Liverpool play Sevilla in this year's Europa League final, and if the Reds win then Southampton can finish eighth and still qualify for Europe if Jürgen Klopp's men finish in 7th position.