Southampton's 2015-16 campaign has seen the club break yet another long-standing record, with the Saints not being beaten by the same side at all this season for the first time since 1984.
They have knocked on the door a couple times in recent seasons, coming close to emulating the record, but were prevented from doing so both in League One and the Championship campaigns of 2011 and 2012, depite achieving back-to-back promotions.
Lawrie McMenemy - The Legend
The last time it was achieved down on the South Coast was in the famous 1983/1984 season, where Lawrie McMenemy guided the club to the runners up spot in the First Division, which is now better known as the Premier League.
Notts County and Liverpool were the two clubs that stood in the way of the Saints side back in that era, after losing both games at The Dell by the score line of 2-0.
Liverpool, who pipped Mcmenemy's side to the title that season, consistently record doubles over Saints in the past and present. However, they failed to pick up a victory in the league against the South Coast side this season, though they did manage a 6-1 thrashing at St Mary's in the League Cup.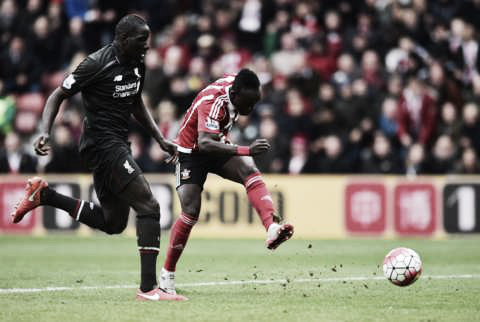 We got knocked down, but we got up again
Newly crowned champions Leicester City were a further club to block the record attempt in the Nigel Adkins era, defeating the Saints home and away in both lower league campaigns, as well as Bristol City and Rochdale too.
The club had many fantastic memories this season, including the stunning come back against Liverpool, a second consecutive away win at Old Trafford and beating Tottenham Hotpsur to gurantee European football next season, just to name a few.
With Ronald Koeman transforming this side vastly, next season has the potenital to be an even better one.
So, to complete a fantastic season, Southampton have equalled the record, clinched European football and got a bit of revenge on Liverpool for 1984, finishing above the Merseyside outfit for the first time ever.