Southampton have announced that midfielder Steven Davis has signed a new three-year contract at St Mary's.
Davis, who is currently leading Northern Ireland at UEFA EURO 2016 in France, extended his deal to stay until 2019 after his last one expired at the back end of last season.
The 31-year-old, who had fantastic season, said that it was an "easy decision" to remain on the South Coast.
He joined the club in 2012, and made an instant impact by scoring on his debut against Manchester City in the club's first game since their return to the top flight.
The Northern Irishman has made over 155 appearances in Saints colours and netted on 11 occasions.
After agreeing personal terms, he now looks on to the 2016/2017 season and with UEFA Europa League next season he looks to "keep pushing" and hopes to see the club "take the next step".
The raging approval
Executive Director of Football Les Reed said that he's "delighted" that Davis has stayed on for a further spell with the club and that it is important to have "another influential leader" around the club.
Reed, who has coached Davis both at club and international level, knows so vitally the importance of him to whichever team he is playing for.
With Northern Ireland having a successful Euro 2016 campaign so far under the captaincy of Davis, Reed paid tribute to the midfielder by saying he is a "true ambassador" for not just country, but club too.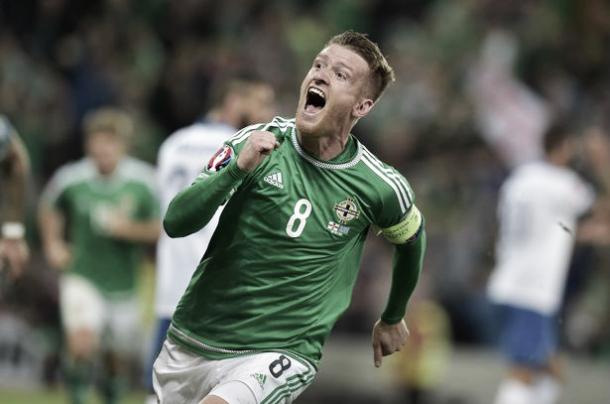 Looking to the future
Davis joins a list of players who have all signed extensions at the club, including Virgil van Dijk, James Ward-Prowse and Fraser Forster.
Northern Ireland and Davis face Germany on Tuesday in a crunch match, and stand a strong chance of qualification with a result in their favour.
Saints still search for their new manager and with the announcement of the extension of Davis & Co, this may be exciting times ahead.