Left-back for Saint's Ryan Bertrand will miss the curtain rising of the Premier League kick-off against Watford on Saturday after suffering a knee injury.
The injury is similar to the one he sustained at the beginning of last season which saw him be sidelined for a maximum of ten games.
However, Claude Puel is confident that he has enough players to cover which will be academy graduates Matt Targett and Sam McQueen to handle the big hole that the England international leaves in defence.
His manager has stressed that the problem was not serious, but he hasn't stated a date when the 27-year-old will be available to the club again and added that he isn't worried over the absence of one of his biggest stars on the team.
No rush of getting back to the field
Bertrand didn't make any appearances during the pre-season but was a frustrated supporter in the stands in the 1-0 win over Athletic Bilbao at St Mary's in their final preparation match before the season starts.
The only option for Puel would be to choose Targett, who played 20 matches last season at left-back, however, there is another option in McQueen, who has risen to make strides in improvements.
"It's a first time he plays in that position, but I think for the future it'll be interesting for him to work in that different aspect in defence," Puel said, who is a big admirer of the 21-year-old.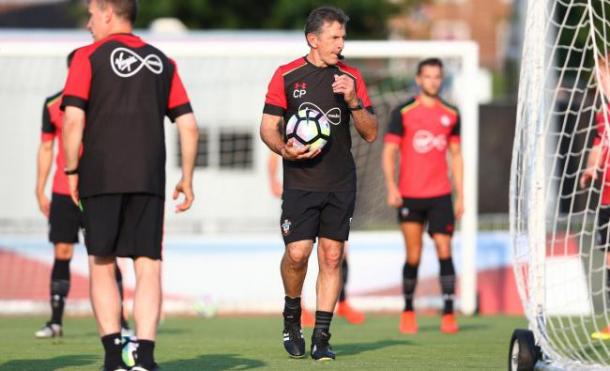 Bertrand has a good footballing brain and a fast pace which makes the difference "on the space" by participating in the midfield "on the wing."
Puel's new 4-4-2 set-up relies solely on the full backs to pound the flanks to help use the full width of the pitch and attack.
The need to have "two players" left and right back to provide supports in this "type of play" is very hard to endure but it gets the job done.
Players must have "technical ability" to keep on running and that is very "important" to Puel.
It's important because they "can make a difference" and by providing the crosses and get as many in the box without leaving Saints vulnerable.
He concluded: "It's important in creation. To repeat the runs is always difficult, but probably with September, October, November, with games every three days, it's important to count on different players to play in this position."