Peter Crouch looks set to be one of the first out of the door of Stoke City this summer as manager Mark Hughes oversees a revolution at the Britannia.
Despite signing a two-year contract extension in January 2015 it is likely that the club and the player will come to terms with a departure in July.
Crouch set to leave Stoke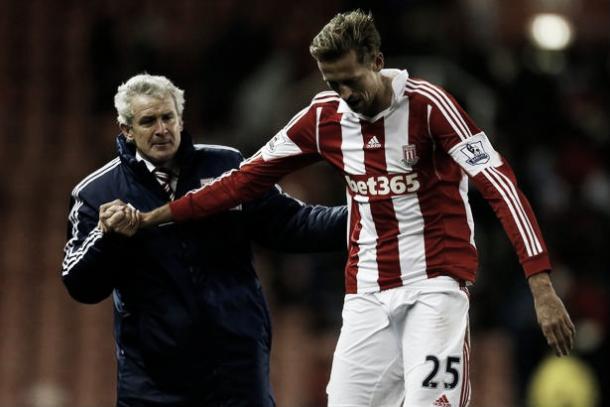 Crouchie has for the majority of his career become a journeyman earning marginal success at a host of Premier League clubs such as Liverpool and Tottenham Hotspur, however he seemed to find his home at Stoke City.
During his debut season he notched up 14 goals in 42 appearances with the 'long-ball' style of the potters enabling the tall striker to find some of the best form of his career.
However now in 2016 at 35-years-old the former England international has managed just one Premier League appearance this season and has failed to score in his last eight league appearances.
The influx of top young talent to the Britannia has been a major stumbling block for Crouch with players like Bojan Krikic and Xherdan Shaqiri blocking his path to the first team.
The frustration has been expressed in the past by the veteran forward and has refused to commit his future to the club publicly despite being under contract until 2017, prompting mass expectancy that he will move for pastures new this summer.
Other players under threat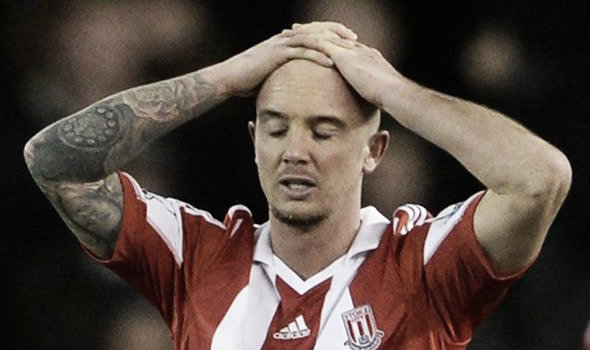 The tall striker is not the only player battling for his future at Stoke, as a whole host of players are looking to secure their future with the fight for a first team place as tough as ever before.
Stephen Ireland is one that like Crouch is yet to make a Premier League start this term and given the age of the midfielder and the contention for places, it is likely he will be moved on in the next window despite his sparce apperances in Hughes' side during cup competitions.
Andy Wilkinson, the defender currently on loan at Millwall has endured a stop-start career with the potters stemming back to 2001, he is in his fifth loan spell, following on from Partick Thistle in the 2004/05 season and Blackpool in 2006/07. Despite the pluckiness of the 31-year-old it is likely he will be moved on in order to make room for younger and more hungrier players.