Stoke City play Manchester United at the bet365 Stadium on Saturday evening.
The hosts have made a solid start to their Premier League campaign whilst United start the gameweek at the top of the league.
Here are five things to keep an eye on in Saturday's match.
1. Romelu Lukaku to keep scoring?
The Belgian is looking like the perfect striker for Manchester United.
His height and strength make Lukaku a very hard player to defend against. With that, he also has an incredible ability to finish.
The Belgian joined the Reds this summer from Everton. He came for a fee of around £75m after an incredible season for the Toffees, becoming second in the race for the Golden Boot, scoring a total of 25 league goals. Just four less than top scorer, Harry Kane
With three goals in his first three Premier League games at the club and a combined four goals in the last international break for Belgium, you could say he has had an amazing start of the 2017/18 season that could continue on Saturday.
2. Marcus Rashford to make an impact
If you look at United's first three matches this season, you can't deny the fact that Marcus Rashford has been one of the more dangerous attackers on the field.
His blistering pace and amazing ability to create chances out of nothing has been a key factor of José Mourinho's tactics.
He made his way in the starting line-up for United at the age of 19, being a very consistent player for both club and country. Scoring a total of 11 goals in 53 games last season.
His pace should unsettle the Stoke defense even with five-at-the-back.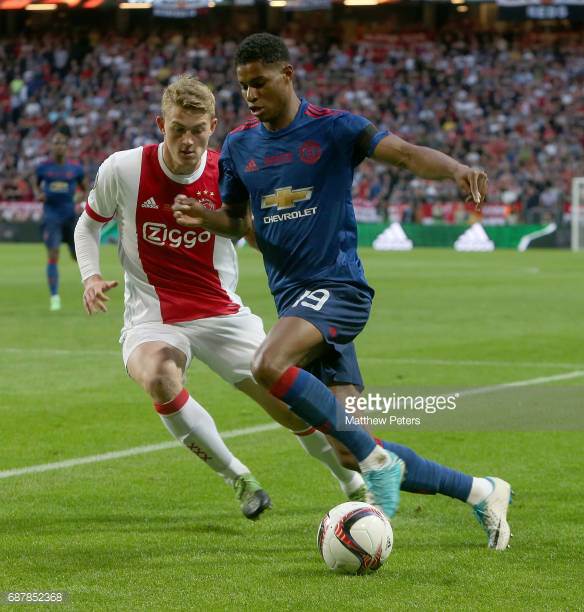 3. A whole lot of defending
Manchester United currently have the best defense in the league, conceding 0 goals in three games.
David de Gea is amongst the best goalkeepers in the Premier League. He's had an impressive start to the season, making some wonderful saves. For Spain, he showed his real quality against Italy, making some of the best reflex saves that you'll ever see.
Daley Blind also had an impressive start for the Reds. Being a very consistent left-back that loves to advance to a more attacking position. He was easily the best player on the pitch in the Dutch national team's games against France and Bulgaria.
Eric Bailly and Phil Jones have had some amazing performances in their first three games of the season. With a back-up center-half like Chris Smalling, their defense looks almost unbeatable.
Those defenders plus an amazing right-back, Antonio Valencia. Who was one of the best right backs of the Premier League last season. Make Manchester United one of the hardest sides to beat defensive wise.
4. Paul Pogba to shine again
The Frenchman arrived in Manchester in the summer of 2016, becoming the most expensive player ever.
Pogba didn't make a lot of friends last season as he was forced to play in a defensive midfielder position but, with the Arrival of Nemanja Matic, that problem is now solved.
When played in a number 10 position, Paul Pogba finally looks like one of the best players in the Premier League. His incredible shots, passes, and crosses were a key factor in the first three games of the season. That plus his height, strength and very young age, make him one of the best midfielders in the league.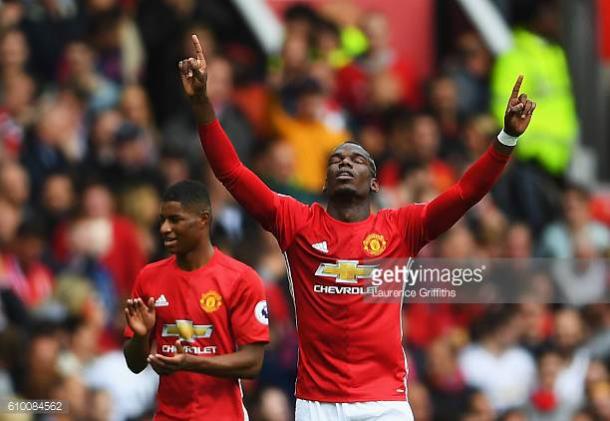 5. Nemanja Matic should frustrate
Manchester United snapped up Nemanja Matic from Chelsea this summer for a fee of £40m.
Many were perplexed with Chelse'a decision to sell with Manchester United signing a great midfielder for a very low price.
His first three games at the club were impressive. Every game one of the best players on the pitch. He also allowed Mourinho to put Pogba in an attacking position.