Francesco Guidolin is out of the hospital and recovering from chest pain that caused him to miss the previous wins, but the Swansea manager appeared to be in a good mood and was ready to talk football.
Despite being under the weather, Guidolin made it out to training this week to help plan with his club for a big away fixture.
Rest and recovery
The Swansea manager will not be on the sidelines on the south coast this weekend, but plans his return for the next game against Aston Villa. Guidolin only got out of hospital this week after an extended stay, so he felt the need to readjust to his duties as manager.
"In the last two months my life has changed a lot," he said, citing challenges in his new job and in life. Guidolin has moved to a new country and is learning a new language, so the sickness came at a bad time in his development. Caretaker Alan Curtis will man the sidelines for the Swans once again, who hope to win their third straight game.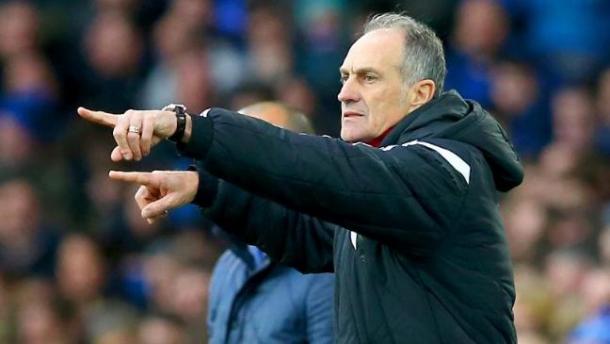 Avoid the drop
Even with the current form of his club, Guidolin stressed that staying up isn't a guarantee. The current slate of games can push Swansea over the top, but can also bury them if they lose these games. "I know we have a good team and we can do better and finish the season strongly," Guidolin stated to the media.
He has many reasons to believe so strongly in his team, as the energy and play under his tutelage is reminiscent of the early season run. The energized play has brought the Liberty Stadium back to its rocking roots, something you can't overlook as a reason for the recent success.
The traveling Swans need to come out in full force to give the club some encouragement away from home.