Yeovil Town manager Darren Way is furious with FIFA after they failed to grant Liam Shephard international clearance before their game on Friday.
Shephard joined the Glovers on loan from Swansea City for the second time on Thursday, having enjoyed a season-long with the club in 2014-15, and was in line to make his second debut for them at home to Carlisle United yesterday.
However, FIFA closed their offices early due to Easter and thus the player didn't receive the all-clear to face the Cumbrians.
With Connor Roberts away on international duty and Shephard ineligible, Way was absolutely livid as he was forced to field his third-choice right-back, Jakub Sokolik, in what turned out to be a goalless draw at Huish Park.
FIFA need to recognise their error, says Way
Speaking to the Western Gazette about the situation, Way described the situation and FIFA's handling of it as "an absolute joke," adding that "someone has got to take responsibility."
He continued, saying that FIFA "don't understand the logistics" and the repercussions of their error.
Way says he "went through the team shape" on Thursday, with the idea that Shephard would start at right-back while Sokolik took up his seat on the bench. However, instead, the line-up had to change and it ruined those instructions, as well as leaving the Swansea loanee "disappointed."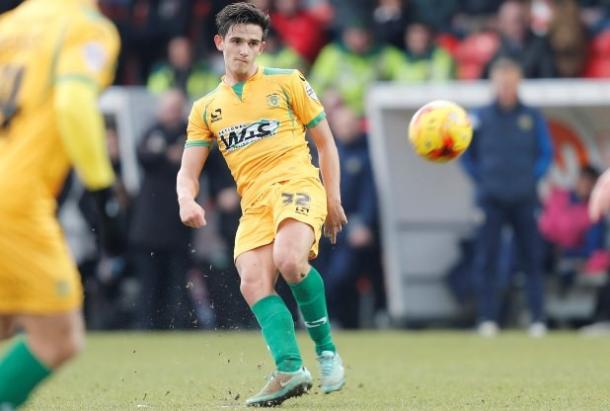 Yeovil not alone
It's not just Yeovil who have been affected by FIFA's decision to close up shop early for the weekend either.
Transfers between clubs in Wales and England are seen as international ones in the eyes of world football's governing body, which means international clearance is needed when one of the several Welsh clubs in the English Football League sign a player from someone in England.
Thus, Newport County were also affected this weekend when they failed to receive international clearance for Souleymane Coulibaly, who signed on loan from Peterborough United.
He missed the club's clash with high-flyers Northampton Town as a result, with County falling to a 1-0 defeat.
Way said he spoke to Warren Feeney, Newport's manager, about the situation too, with them both having to go through "the same thing."
Whilst the Yeovil boss knows this "won't happen again because of the system put in place for next year," he is determined to "dig deep" and "find out what happened" with Shephard's move, as "it is not the club's fault."