Brendan Rodgers is something of a legend in Swansea. Despite leaving the club for the chance to work at Liverpool, many Swans fans believe he was the best manager they ever had, bringing exciting football to the club as well as good results.
Neil Taylor believes the "fantastic" manager would be welcomed back with open arms in the future, and not just from the fans; as the players know "he did great things" for the club.
Rumour has it
The speculation has been ongoing ever since Garry Monk's departure that Rodgers will return to the club. Speculation that is as strong now as it was then, with rumours stating he will return to the club after being out of work following his Liverpool job coming to a bitter-sweet ending.
Rodgers is believed to have been Swansea's first choice originally, confirming himself that he had discussions with the club but wanted to take time off until at least the summer, which has kept the rumours alive.
Having left the club on good terms he maintained a good relationship with the board and is even attending the club;s next home game as a guest in the box. That will, no doubt, lead to even further speculation.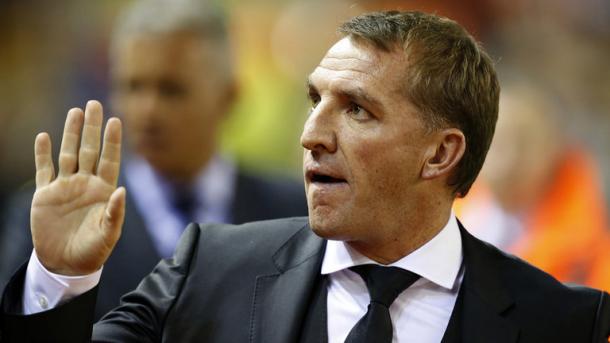 Focus on the football
But even though many would rejoice at his return, Taylor insists that the players "still have a job to do", and that any talk about the managerial position can wait until the "end of the season".
Swansea are still involved in a battle for survival, after the worst season in the club's short Premier League history has left them in a worrying situation. But the Welsh outfit look to have steadied themselves after the storm and current sit 10 points away from the drop, seemingly safe.
However, it is a dilemma that the club will not want to go through again but whether a returning Rodgers is the man to ensure that will remain to be seen.