There were seven Swans that were active in the international break, spread across four continents.
The pre-Euro 2016 international friendlies featured four Swansea City players, while Africa Cup of Nations qualifiers and Asian and South American 2018 FIFA World Cup qualifiers also had South Wales' interest.
There were some admirable performance spread across the world in a great week for the global sport. From the club's home of Wales all the way to South Korea and Ecuador, the Swans and their teammates were able to find their form and play for their country, a distinction most never enjoy.
Clean sheets for Poland
In Europe, the three teams featuring Swans were largely successful in form and fixture, finishing 3-1-2 in the six games.
The big winner among the Swansea internationals was goalkeeper Lukasz Fabianski, who kept a clean sheet in a 1-0 win over Serbia. The Poles have won five straight friendlies and Fabianski has had a big part in that streak. Former Arsenal goalie Wojciech Szczesny took over at half time against Serbia and played the entire 90 minutes against Finland in the second match, a 5-0 Poland victory in Poznan.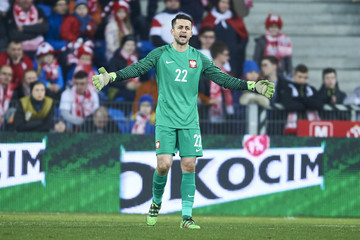 Mishaps at home
For Wales, Ashley Williams and Neil Taylor were called up for games against Northern Ireland and Ukraine.
Williams, also captain for country along with club, put in a good performance in the draw with Northern Ireland. The Welshmen held possession for most of the game, but only scored with a Simon Church penalty to level the score and seal the 1-1 draw.
The loss in Kiev was brought on by an Andriy Yarmolenko shot off a well-worked free-kick in the first half, yet it was a stronger game for both Williams and Taylor. Ukraine are an exceptional side that play physically both at the back back and up top, and they were backed by a fantastic crowd, so Wales getting a win was found to be tougher than imagined.
The team are still in a very good position for Euro 2016 and manager Chris Coleman is expected to select the two Swans for the tournament.
Gylfi great again
The final Swan in Europe was Gylfi Sigurdsson, who featured in both Iceland games over the international break. The midfielder performed well too, registering two assists in the 3-2 win over Greece. Sigurdsson found two teammates with headers to bring Iceland back from a 2-0 deficit, rightfully earning man of the match.
The 2-1 loss against Denmark was well-played, but was not an ideal result for the small island nation. Iceland had slipped in form going into the Euros, but hopefully Sigurdsson's recent club form can help propel the country into the knockout rounds.
Around the globe
Three other swans competed in World Cup qualifiers this week and had varied results.
For South Korean captain Ki Sung-yueng, this meant another clean sheet in victory for his country. The win against Lebanon gives the country their seventh successive win in qualifying, with them scoring 24 and letting in an incredible no goals.
Jefferson Montero featured for Ecuador in two games; a draw and loss. Hopefully some time in international play will bring Montero's form around for his club, who could use his speed and athletic range to complement the attack.
Modou Barrow and Gambia suffered a surprise defeat against Mauritania 1-0, but the winger linked up well and kept the attack up. They then drew 0-0 with the same side a few days later.
Back home again
The majority of Swansea players spent the international break at home, but the rest was needed for several players.
It was an especially relaxing time for Francesco Guidolin, who is finally over the chest infection that left him out of team operations for two weeks.