Swansea City youngster Connor Roberts may have been named Yeovil Town's Player of the Year, but he is disappointed that he failed to score during his incredible season.
Roberts joined the Glovers on loan at the beginning of the campaign and, bar one match missed due to an international call-up for Wales' under-21s, has played every minute of action for them.
The experience he has gained in what was his first senior season is priceless, but he wishes he could have capped it all off with at least one goal.
Award-winning performances
The Western Gazette, Yeovil's local publication, named Roberts their Player of the Year this week, and he told them that he was "delighted" with the award which was "a great end to a great season" for him.
The young right-back played 54 games for Yeovil this season, establishing himself in the side and impressing enough to earn a call-up for Wales' under-21s, which is incredible considering it was his first senior season.
"I came here playing under-21s football and that was not exactly what I wanted," Roberts revealed. "I wanted to build a career and I wasn't going to do that playing under-21s football."
Thus, he was quick to thank the coaching staff for being "brilliant" with him and helping him gain invaluable experience. "Coaches and managers look for players who have got experience under their belt," he realises, which is why to get that at Yeovil has been "brilliant."
"Coming here," the 20-year-old continued, "I didn't think I've play that many games." And even though he didn't play every minute of all 55 games, for that to be sacrificed to earn a cap for his country was worth it: "To add that to a season where I played 54 games and won a few trophies is brilliant."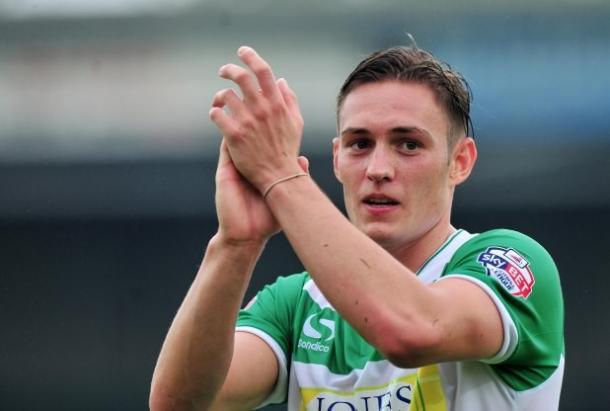 I would have taken a goal over the trophies, says Roberts
However, while the under-21 cap was a nice touch, a goal is what Roberts has really been after.
"The only thing that could have made [this season] better was a goal," he admitted.
Recent games have seen the young right-back getting forward a lot more and popping up in the box more often, and now it seems this has been the drive behind that.
"I really wanted a goal," he continued, even saying that he "probably would have taken [one] over winning all these trophies."
At the club's end of season awards, Roberts picked up three Player of the Year awards - including that from the Western Gazette - as well as the Bobby Hamilton Young Player of the Year prize.
However, perhaps with the latter comment tongue in cheek, he realises that his goal will eventually come.
"That's why I don't play upfront, because I can't score," he said. "Some players it just takes longer and, hopefully for me, that will come next season."
Where Roberts will be next season, meanwhile, is unknown, though a step-up from League Two is surely on the cards.