As speculation over who will be in charge at the Liberty Stadium next season continues, Swansea City chairman Huw Jenkins has said that the future of current manager Francesco Guidolin will be discussed tomorrow.
The Italian took over January and has guided the Swans to safety, repairing the damage done by fan favourite Garry Monk who was sacked before Christmas.
The form the team have picked up in 2016 has certainly seen Guidolin stake a claim for a deal longer than his current one, which is set to expire this summer. However, with rumours circulating regarding a potential return by Brendan Rodgers, the board could have more preferred candidates in the picture.
Guidolin has achieved his targets, but is that enough?
Speaking to the South Wales Evening Post this week, Jenkins admitted that Guidolin's future will be on the agenda at tomorrow's monthly board meeting.
"Yes, we will be discussing the managerial situation," he admitted, saying that the club will be "talking things through this week" and that they will deliver "a further update when [they] can."
"We will talk about the season we have had, where we have finished and what we feel we need in the summer," Jenkins continued. However, he could not offer a specific time span for a decision, saying one could be made "this week or it could be next week," with it difficult to say when "there's lots to talk through."
Nonetheless, Jenkins took the opportunity to heap praise on Guidolin for what he has done in his short time in South Wales so far.
"He has brought exactly what we thought he would bring to us," the chairman said. Still, what the club were searching for at the time was a short-term solution to a sticky situation, and perhaps not a long-term option.
Swansea approached Rodgers, he revealed, in January, but the former Liverpool manager opted against a return to the Liberty at the time as he wanted to take a break from football - at least until this summer.
Understandably, reports are now circulating saying that the club will be looking to the Northern Irishman at the end of the season, with him to be available and ready for a return.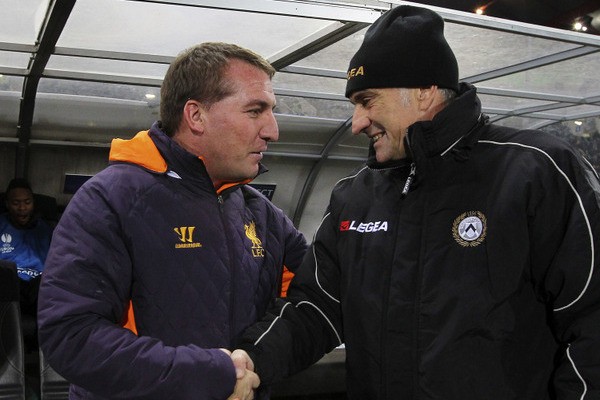 Nonetheless, Jenkins knows that Guidolin is a talented coach and he has proved that this year. "He has adjusted in his time here," the chairman realises, crediting him as he has also "got used to the Premier League" quickly.
Above all though, Jenkins appreciates the "simple things" that the Italian has brought to the team. "He has brought in a bit of common sense and a bit of simplicity, as well as experience."
He believes that these basics aren't "highlighted enough" today in football, with other things "given too much prominence" amidst some "over-analysing," but whether these simply things will be enough for Guidolin to keep his job at Swansea - a job he wants to keep - remains to be seen.