Swansea City's final pre-season friendly this summer will see them welcome Stade Rennais to South Wales, with them to face off at the Liberty Stadium on Saturday 6 August for a 3pm kick-off.
The game will be Swansea's last kickabout before the start of the 2016-17 Premier League campaign, which begins the following Saturday (13 August).
Who the Swans' opponents that day is yet to be known, with the fixture list announcement to take place on Wednesday 15 June, at 9am.
The opposition
The visit of Rennes will be an intriguing one to say the least.
Like the Swans, the club had a generally disappointing 2015-16 season. Rennes finished eighth in Ligue 1, missing out on European football, and performed poorly in the cups - dropping out of the Coupe de France in the round of 32, while they were eliminated in the last 16 of the Coupe de la Ligue.
To compile their misery, the fans were dealt the inevitable news of the sale of Ousmane Dembele, with the 18-year-old leaving for Borussia Dortmund after a breakthrough season.
This summer, however, they welcome a new manager to the helm - or an old one even, with Christian Gourcuff to return to the role he occupied in the 2001-02 season.
He will hope to bring something different to the club this time round, hoping to have learned plenty in the last 14 years to help him do so.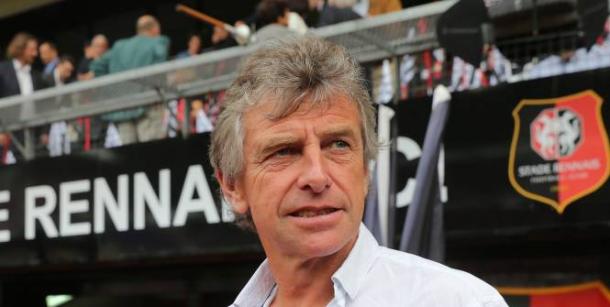 Pre-season plans coming together
The announcement of this friendly follows the news from Swansea that they will be visiting both Bristol Rovers and Wolverhampton Wanderers in preparation for the new season.
Those couple of fixtures precede this clash with Rennes - taking place on Saturday 23 July and Saturday 30 July respectively - with a pre-season tour expected to come before all three.
Swansea's official website states that the club are "currently in the process of finalising details" for their tour.