Swansea City have expressed their displeasure with comments made by FC Utrecht after the result of a dispute regarding the sale of Michel Vorm.
Vorm joined Swansea from the Dutch club back in 2011, with a 30 per cent sell-on fee agreed as part of the deal.
The goalkeeper spent three years in South Wales before moving to Tottenham Hotspur in 2014, with Utrecht expecting to receive some money when the transfer went through.
However, despite the Eredivisie outfit believing that the deal did have monetary value - with it caught up in a £10 million swap that saw Ben Davies and Gylfi Sigurdsson switch sides - it was a separate and fee-free move.
Utrecht took the case to FIFA, who ruled in Swansea's favour, and now the Court of Arbitration for Sport have also done the same, ending the dispute.
However, the club's director Wilco van Schaik was unhappy with the result, telling Dutch TV station RTV Utrecht that he felt his club should have won the case.
Swansea have since replied to those comments, with a club statement describing them as feeling "extremely surprised and disappointed" with the "timing and inaccuracy" of van Schaik's words.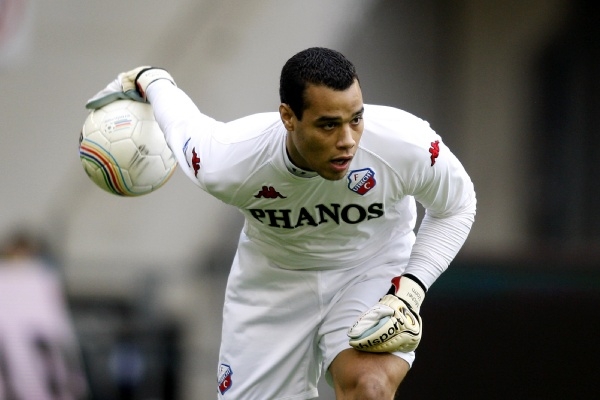 Record set straight
With the moves of Davies and Vorm from the Swans to Spurs and Sigurdsson in the opposite direction all taking place on the same day, it's easy to see why Utrecht decided to appeal the case of them not receiving a sell-on fee.
Van Schaik was happy that the CAS provided him with "a different and better judgement than FIFA," but is aggrieved that their ruling still doesn't give Utrecht "anything."
"The fact that the CAS has postponed the decision twice a month goes to show that this has been a difficult thing for them," he continued. "We were right on several points," added the director, but that is not consolation, with the club experiencing "an uneasy feeling" after the result.
While the comments may seem relatively harmless, Swansea were upset as "both clubs have been instructed by the Court of Arbitration for Sport to refrain from comment pending publication of the full decision by the Court," with it yet to be properly concluded.
"We have fully respected this," the statement added, with the club unhappy that the Dutch outfit have not done the same.