Almost two months after talks with the Stateside duo were confirmed, Swansea City have announced that they have two new majority shareholders - Steve Kaplan and Jason Levien.
The takeover - a deal worth around £100 million - has been agreed, but the American pair still need to complete the league's Owners' and Directors' test before they are officially unveiled as the new owners.
This test can take up to two weeks to complete.
The club initially wanted to conclude talks and a potential deal by the end of the season, but they have had to wait just a couple of weeks longer before getting their wish.
The news follows a down and then up season for the Swans, with them threatened by relegation for the majority of the campaign before Francesco Guidolin stepped in and secured survival.
Guidolin has since been rewarded with a two-year deal at the club, and now this takeover only steadies the ship in South Wales further, as well as giving the new boss more to spend this summer.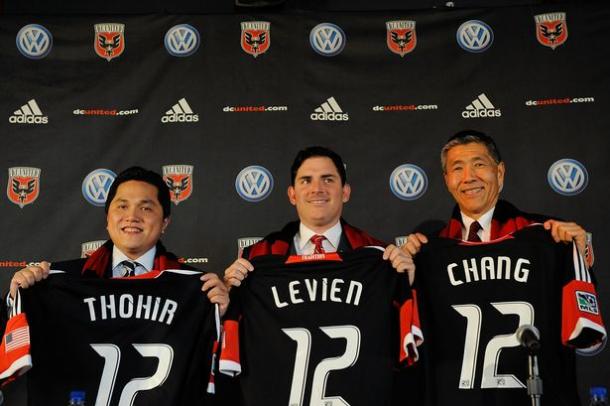 The details
The stake that Levien and Kaplan's consortium have bought in the club is a controlling stake of 60 per cent, with company OTH Limited holding the second biggest stake, of 23.7 per cent.
Swansea City Supporters' Trust will keep the full of their 21.1 per cent stake, the South Wales Evening Post have reported, while Chairman Huw Jenkins and Vice-Chairman Leigh Dineen will see their shares reduced.
When the club announced that they were in talks with Levien and Kaplan back in April, they said that Jenkins and Dineen would keep their roles at the club, and that has been confirmed today with the announcement of the takeover.
As for impending changes behind the scenes, several shareholders will be selling their stakes in the club too. Brian Katzen, who played a vital role in saving the club back in 2002, will sell the majority of his 21.1 per cent stake that he shares with Jeffrey Crevoiserat.
Rob Davies, who owns 10.5 per cent, and John van Zweden, 5.3 per cent, will also sell.