With the announcement of a friendly with Charlotte Independence, Swansea City's pre-season schedule is complete.
The Swans will tour the USA next month, before returning home for a trio of fixtures in the run up to the new Premier League campaign.
The Welsh club will spend 11 days Stateside, taking on third-tier American side Charlotte Independence - who share their nickname, the Jacks - on July 13 before facing another United Soccer League outfit, Richmond Kickers, three days later.
While neither fixture is expected to be massively challenging for Swansea, the trip gives them a chance to visit their large American fanbase - which is likely to have grown since an American takeover in South Wales - and work on some pre-season fitness in hot conditions.
They will then be presented with a few sterner tests back home - those in the form of English third tier sides Bristol Rovers and Swindon Town, second-tier Wolverhampton Wanderers, and then French top flight club, Stade Rennais.
Guidolin excited ahead of first full season
Speaking to the club's official website, manager Francesco Guidolin expressed his delight with the finalising of pre-season plans ahead of his first full campaign in charge.
The Italian coach described the fixture with Charlotte Independence as one which will be "an excellent way to kick off [Swansea's] two-game tour in America."
He continued, saying that the tour gives him and his team "the opportunity to work through tactics and formations," and the two games that will be played will then "build the match fitness of the players.
"It is an important period for our preparations," Guidolin added, with him looking to take every chance to ensure his team are fully ready for his first full season.
The manager concluded by expressing the anticipation in the camp, saying everyone is "really looking forward" to not just playing in America, but "meeting fans" of both Swansea and the other clubs they will be facing.
As for the friendly with Charlotte Independence, he believes: "It is sure to be a great occasion for both clubs."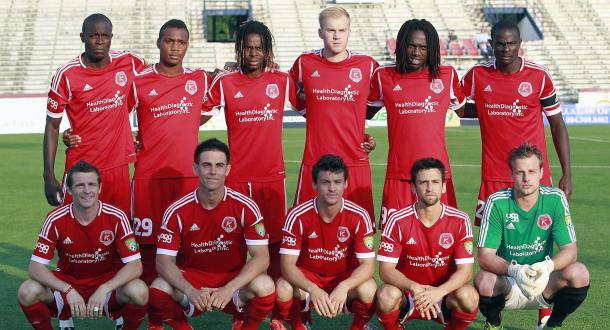 Swansea's pre-season tour
Wednesday, July 13: - Charlotte Independence at Ramblewood Stadium, North Carolina.
Saturday, July 16: - Richmond Kickers at City Stadium, Virginia.
Saturday, July 23: - Bristol Rovers at Memorial Stadium, Bristol.
Wednesday, July 27: - Swindon Town at the County Ground, Swindon.
Saturday, July 30: - Wolverhampton Wanderers at Molineux, Wolverhampton.
Saturday, August 6: - Stade Rennais at the Liberty Stadium, Swansea.