Swansea City will travel to Turf Moor to face newly-promoted Burnley on the opening day of the 2016-17 Premier League season, as the fixtures were announced today.
The Swans will also open up their home account against a newly-promoted side, welcoming Hull City to the Liberty Stadum the following weekend.
They then round off August with a contrasting trip to the home of the champions, Leicester City, before really getting their teeth stuck in to what is sure to be yet another thrilling year of Premier League football.
September and February, the months of the big guns
While Swansea's schedule is relatively well spread, there are two months with particularly grueling tasks on the board.
The first is September. After ending August with a trip to Leicester, they open the following month by welcoming the 2014-15 champions Chelsea - who are sure to be a threat in the coming season under the charge of new manager Antonio Conte.
A trip to Southampton then follows, who are never an easy game such is the talent in their ranks, before Manchester City visit South Wales.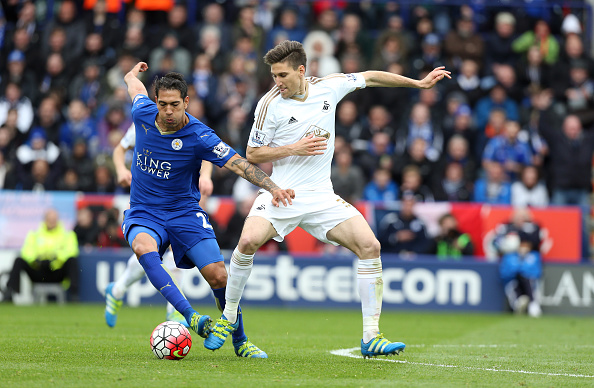 February, meanwhile, sees two of these same names - Man City and Chelsea - on the agenda, while Leicester's visit to the Liberty comes sandwiched in between.
The shortest month of the year is particularly grueling as it follows a potentially exhausting January - which, in stark contrast, will probably feel like the longest month of the year.
Swansea could have six fixtures in the first 31 days of 2017, granted they do better in the cup than last term.
Their league games consist of clashes with Crystal Palace, Arsenal, Liverpool and Southampton, with two FA Cup matches potentially on the cards - and hopefully no replays.
The Swans' final game of the season will be at home on Sunday 21 May, with West Bromwich Albion their opponents. Their final away game is at Sunderland the week prior.