Reports that Alberto Paloschi was on the move were confirmed today when it was made official that Paloschi will be returning to Serie A.
It is news that will be met with a few raised eyebrows in South Wales as the player only joined the Swans in January. His departure is hot on the heels of fellow striker Eder, who also failed to make a significant impact during his short spell in the Premier League.
Paloschi scored two goals in 10 appearances with probably the most significant coming in a 2-2 draw with Stoke City at the Britannia Stadium. City supporters were impressed with the Italian's high work rate, especially in comparison to the rather lethargic displays of Swansea's other front man Bafetimbi Gomis. If given time to develop at the club under the coaching of Francesco Guidolin, it would have been interesting to see what progress he would have made next year with a full pre-season under his belt.
Why was he sold?
The answer to that question can probably be found by examining the circumstances in which he arrived at the club. During the January transfer window, Swansea City were in a mess. As well as facing the prospect of a relegation battle, they were also dumped out of the FA Cup by League Two outfit Oxford United. Then after first declaring that Alan Curtis would be the man to take over from the departed Garry Monk, the job was quickly shifted to Guidolin when his availability was made known. The decision to sell midfielder Jonjo Shelvey to Newcastle United at the time also seemed like a strange move given that the Geordies were very much a relegation rival.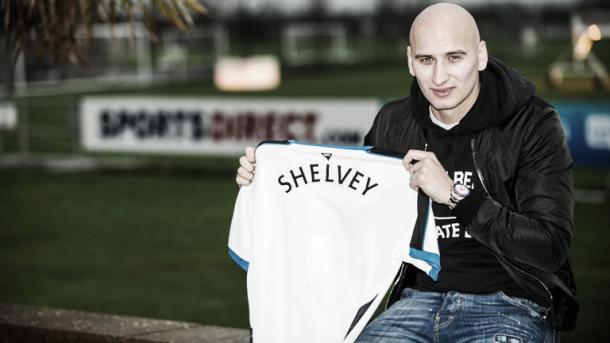 The silver lining to the Shelvey transfer was the £12 million that they received which gave Swansea City a bit of freedom to make a couple of signings of their own. The first was Leroy Fer on loan from Queens Park Rangers but more of a priority for Guidolin was to sign a front man. In 16 games from September to December, Swansea only found the net eight times and with time running out, they needed somebody in quickly.
Alberto Paloschi seemed to tick a lot of the boxes as he had a decent scoring record in Italy and was a player Guidolin knew well. After a bright start, however, the former Chievo player struggled for game time and ended the season very much as second choice to Andre Ayew.
It is therefore a possibility that signing Paloschi was necessary in January given the position that the club were in, however moving forward he is now deemed surplus to requirements. Swansea City may also have their eye on a couple of targets to add to their forward line this summer and wish to free up some space on the wage bill. Wilfried Bony has been one name mentioned but the club have been quick to pour cold water on these reports. We will continue to watch this space with interest.