Swansea City's takeover is complete, despite delays today suggesting that it would have to wait.
A press conference to complete the deal had to be rescheduled due to a legal dispute between minority shareholders.
Journalists were made to wait three hours at the Liberty Stadium before being told that there would be no press conference as a result.
The deal was understood to have been held up by Brian Katzen and his business partner Jeffrey Crevoiserat, who own a 21.1% stake in the club.
Open letter to the fans
The club released an open letter to the fans explaining the ordeal, announcing the takeover in the process.
The deal was all but confirmed last month, pending to Premier League approval which has now been given.
In the letter, the two frontmen for the investment group, Jason Levien and Steve Kaplan, explained why they chose to takeover Swansea.
They stated that, after settling on what they decided as the best league in the world, that they wanted to be part of a club which is "at the very heart and soul of the community in which it plays."
They continued, adding: "We were attracted to [Swansea's] distinctive style of play and we loved the intensity of the relationship between the fans and the football team."
Despite the Supporters' Trust's concerns over a lack of communication during the takeover, the new owners heaped praise on them too, saying: "Backed by the Supporters' Trust, no other team's support base is as strong as Swansea's."
Levien is a former lawyer turned agent, who is now General Managing Owner at MLS side D.C. United. Kaplan is the current co-executive chairman and shareholder of the Memphis Grizzlies NBA franchise and a founder of the Oaktree Capital Management, a global asset management firm based in Los Angeles.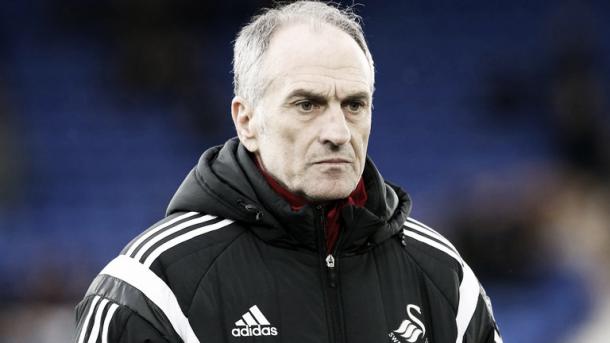 The new owners initially wanted to control 70% of the club's shares, but it is thought that the figure is closer to the 60% mark. The Supporters' Trust has retained their 21.1% shareholding and also retain a place on the board.
The trust released a statement recently expressing their concern with the new investors' lack of communication with them.
Current chairman Huw Jenkins and vice-chairman Leigh Dineen will retain their roles at the club and continue running the day-to-day operations at Swansea.
In addition to their investment in first team signings, the new ownership group are expected to help expand the Liberty Stadium. There have been talks for a number of years but nothing has come to fruition so far.