At the beginning of the season, many would have argued that Tottenham Hotspur should take the Europa League seriously.
With the amount of teams fighting for the top four spots, the competition looked like a slightly easier route into the desired Champions League, along with a piece of silverware. However with Tottenham now on track to finish within the top four, the Europa Leagues importance diminishes.
Yet, Tottenham are capable of doing well in the tournament. They continue to hunt for silverware and the competition could bring them that. Is this enough motivation to push forward in the competition? Or should Tottenham put all their energy into the race for the Premier League title?
Fixture congestion
Tottenham are currently juggling three competitions: the Premier League, FA Cup and Europa League. Compared to their fellow title contenders, Tottenham have the busiest fixture schedule in the next month and will travel just under 2,000 miles, due to the extra round in Europe.
Even if Tottenham do rest key players in the fixture, it is likely they will still travel. Making the journey alone will have an impact on the players, even if minimal, it will add up with the amount of fixtures Tottenham have to balance. Playing more games will obviously have an impact on the squad. They will be tired; it will include more recovery days rather than training and so shorter time in between games to prepare for the next. This is never ideal for a team.
Rotation is key
Even though Tottenham have a lot of fixtures, they have the depth of squad in most positions to cope with it. Mauricio Pochettino has the whole squad playing a pressing game to a high standard. So much so that who ever starts will play to the best of their ability in the style that the manager wants. A prime example of this is in the two full-back positions. Kyle Walker, Danny Rose, Ben Davies and Kieran Trippier are all of the standard to start any game and this can be seen throughout the squad. Pochettino has made it so that only hard-working determined players that will buy into his style are included in the squad, and Tottenham are reaping the benefits of that as they look to succeed in all three competitions.
There is one area which lacks the depth needed and could prove to be influential in the remainder of Tottenham's season. Spurs' defence have been a pivotal aspect to their success this season. Butm with the injury to Jan Vertonghen and Federico Fazio leaving on loan, they lack depth in this position. The remaining three centre-back's, Toby Alderweireld, Kevin Wimmer and Eric Dier will be playing week in week out, until the return of Vertonghen. When this happens, only one of them will then get a rest as Dier continues in defensive midfield.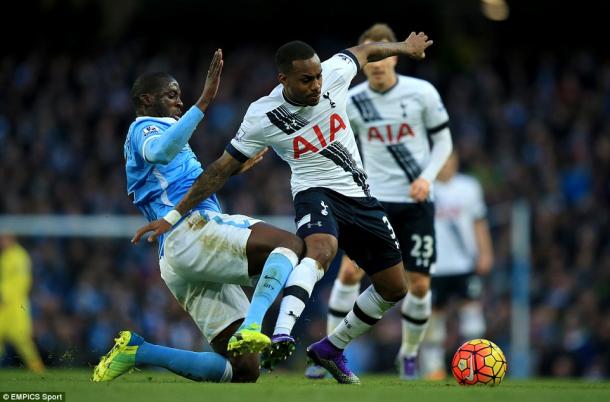 England's co-efficient
Due to the rise of Italian teams and the failure of English one's in European competitions, the Premier League could lose it's fourth Champions League spot. The difference between the two countries when the last coefficient was counted was 4.054, but thanks to Juventus' Champions League run last season Italy have closed that gap to 0.959. If England are to keep four teams playing at the highest level in Europe they will need as much help from all teams in all European competitions, especially in the Europa League where teams look more likely to succeed.
The fourth spot for Tottenham is extremely important due to the competition for Champions League spots, especially if surrounding teams such as Liverpool, Manchester United and Chelsea come back into the top four running next season. So, is is Tottenham's duty to help out their country and keep that fourth place?
Therefore, all that I can say is that it's up to Tottenham to take a relaxed approach towards the European tournament, and see where it gets them. This doesn't mean throw all the kids on the pitch and see what happens, rather like Harry Redknapp did a couple of seasons back, but rather to play a 'mix and match' team consisting of first team and second team players.
Key players should be given a rest and only brought on if necessary and the not so regular starters should be given a chance to prove themselves. If they drop out of the tournament, it doesn't make much of a difference, if they succeed silverware is welcomed at any club. Either way, the players and the manager will put their heads down and work to succeed, as they've done so well this season.