Next season, Premier League fans will see Pep Guardiola join Manchester City and potentially Jose Mourinho at Manchester United. The title race in the 2016/17 season may be one of the toughest ever and if Tottenham Hotspur want to be a part of this, it will be mandatory for Mauricio Pochettino to bring in a few new faces to White Hart Lane.
Spurs' desperate need for a striker
For a few years, Tottenham have been in a striker crisis. As of now, the 22-year-old England international Harry Kane is their only hope in that forward role, and if an injury occurs, the North London side will be in deep trouble.
Michy Batshuayi of Marseille seems to be the main name on the fans lips and also appears to be a great partner for Harry Kane up front. In the French Ligue 1 this season only, the Belgian has racked up a staggering 13 goals and seven assists, which is very respectable given his age (22). He could be regarded as a good player within this current Spurs side. His strengths are his pace and not just goal scoring – but goal creating abilities also, considering Spurs already have an established goal scorer.
Saido Berahino has proven to be a rather controversial character over recent times, following his tweet in the summer after the West Brom chairman Jeremy Peace refused to let the young goal scorer go. It read "Sad how I can't say exactly how the club has treated me but I can officially say I will never play Jeremy Peace"(sic). This caused mass controversy over social media, however since, the England U21 star has apologised for his past actions. We can still agree that he would come, if allowed, which is phenomenal news for the Spurs fans. He holds similar strengths to Batshuayi, but we do know that he has proven himself in the Premier League.
Strikers would help, but more depth is needed…
Another position that would require back up in this young Tottenham side is the sturdy centre-back position which is currently being filled by the breakthrough pairing of Toby Alderweireld and Jan Vertonghen. Unfortunately, Vertonghen has recently picked up a knee ligament unjury in the 3-1 win - Crystal Palace in January which has seen him out for a while. Although the 22-year-old Austrian defender Kevin Wimmer seems like an almost perfect replacement, Spurs now only have three fit centre backs in the first team, one who is 18 years of age and severely inexperienced, Cameron Carter-Vickers. Federico Fazio has also been swooped out on loan to one of his former clubs in Spain, Sevilla following a heinous performance against their bitter rivals Arsenal in the Capital One Cup earlier this season.
Therefore, we have adequate evidence to prove why Spurs need another centre back.
There has been previous talk of West Ham and New Zealand defender Winston Reid, before the Lilywhites captured star man Toby Alderweireld from Atletico Madrid. However there has been a new question posed, that would Reid be willing to sit behind the two Belgian defenders and hold his squad status as a back up.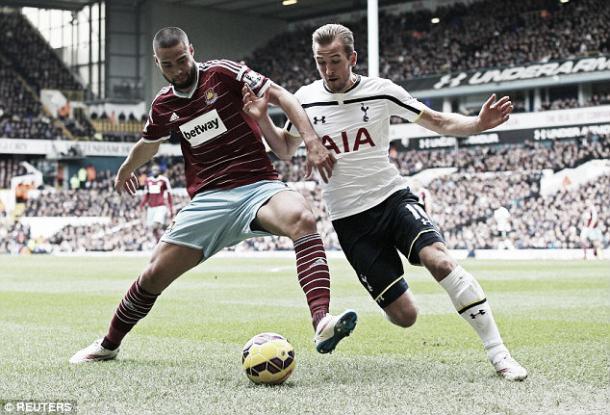 What we have learnt
We now know that this ever growing and developing side do need a few upgrades to make the ultimate push and help Tottenham Hotspur to greatness.