A superb Borussia Dortmund performance handed them a healthy advantage as they travel to White Hart Lane next Thursday.
But will Tottenham rue the fact that they could have grabbed an away goal to boost their chances at home?
Pierre-Emerick Aubameyang netted a wonderful header in the 30th minute, with two close finishes from Marco Reus following in the second half.
Dortmund were on a different level
This result was potentially expected considering the very youthful Tottenham side that manager Mauricio Pochettino selected.
However, the Spurs team aside, we must regard a very high quality Dortmund performance this evening.
Julian Weigl put in a tremendous shift, alongside the two main men – Pierre-Emerick Aubameyang and Marco Reus.
Both teams set up with a different mentality, Tottenham aimed to play a young side, whilst Dortmund went for the win and played a very strong side.
Unusual performance by Spurs
Tottenham tend to be a squad who control the possession and always flood the opposition half with the very efficient 4-2-3-1 formation which has caught on in recent times.
However, the German side came out comfortably on top with this stat, seeing 63% of the ball during the game.
Spurs appeared to lose and miss the spine in the team today, starting without Eric Dier, Harry Kane and Mousa Dembele.
Likewise, there was very little creativity in the side. Without young talent and fan favourite, Dele Alli and the Argentine winger, Erik Lamela, who came off the bench in the 65th minute, they struggled to create a chance of note.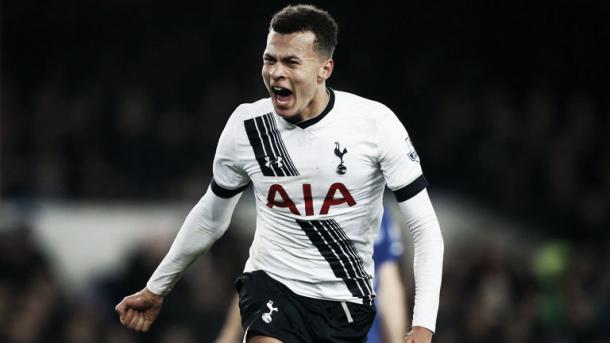 Pochettino's poor selection choice?
For everyone watching, it was clear to see that the German giants are still a Champions League quality team and possess the sheer quality to thrive in that competition.
Dortmund managed to express their attacking and fluid style of football, exploiting the pace in their side which evidently caused trouble for the Tottenham back line.
The general answer to this proposed question is no, simply because of the Premier League fixtures that Spurs have coming up.
They face a very out of form Aston Villa side at Villa Park on Sunday, who sit rock bottom of the league on an appalling 16 points.
Again, this repeatedly leaves Spurs fans wondering why they picked such a weak and young team.
Most people will look mostly on the Tottenham errors tonight, however they must appreciate the wonderful show put on by the team in yellow.