Tottenham Hotspur manager Mauricio Pochettino has stressed that he isn't worried by Spurs' recent dip in form, explaining that they're inevitably going to have difficult periods in the season, and it's up to his side to bounce back strongly.
The rot started with a disappoitning defeat away at West Ham United 10 days ago, the Lilywhites losing 1-0, Michail Antonio's goal proving the difference on a night where those around Tottenham also dropped points.
They failed to bounce back in the North London Derby a few days later, drawing 2-2 after throwing away a 2-1 lead, despite Arsenal being down to 10 men. Things got even bleaker on Thursday, as Borussia Dortmund brushed aside a rotated Spurs team 3-0 in Germany.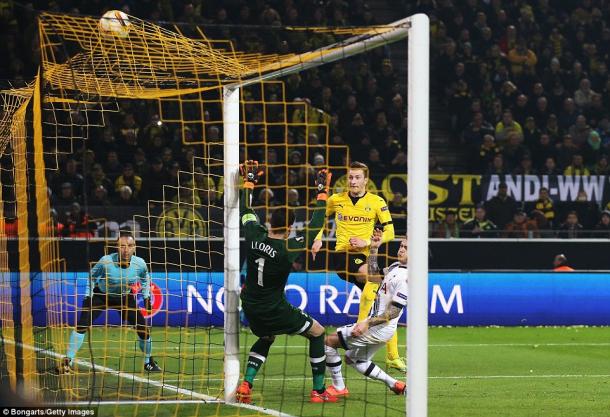 Pochettino not worried
Despite this, Pochettino came out full of beans for his pre-match press conference ahead of Sunday's game against Aston Villa, telling the press "I'm not worried, I know the circumstances".
The Argentina reflected that it is normal to have "good and bad times" over the course of a 10 month season. He accepted that "we have always had things good", and that "only in the last few games" has their form dipped.
They still sit second in the Premier League, just five points from leaders Leicester City, which is what Pochettino may have been referring to when he said "we have to take the positives".
Villa next up as Spurs seek to close the gap
With the Foxes set to play Newcastle United on Monday evening, there is the chance for Spurs to close the gap to two points at Villa Park.
Looking ahead to the game, Pochettino is clearly not taking anything for granted, explaining that "Villa are playing to survive and they are in a very difficult position at the moment".
He stated that his team need to "show respect" and "have the right mentality and motivation" in order to claim all three points, and get back on track.