In an interview with the club's official website, Tottenham Hotspur midfielder Dele Alli said that he is fully focused on finishing the season strong with both club and country as he gets ready to play with England in their upcoming internationals against Germany and Holland.
We must do our own job instead of relying on others, says Alli
Spurs will resume after the international break five points behind Leicester City in the Premier League table and Alli says it is down to what the players do in our own team and not what other teams do in the run-in if they are to have success or not.
Alli, when asked about the Premier League run-in, said "it's got to the stage now where we're just worrying about ourselves" as all the team can do is make sure they do their best and keep the pressure on Leicester.
The English midfielder continued to say "we just need to win the rest of our games" and then hopefully it can leave the "team in a good position" to win the title. It is key to start this when they face Liverpool at Anfield after the International break.
Alli was happy with a good win against Bournemouth
Spurs defeated Bournemouth at the weekend and Alli said "it wasn't easy" as Bournemouth were in good form "but it was a solid performance from everyone". The early goal was key during the game as Alli said that his team "we wanted to make our mark" and make sure that they got the crucial three points.
Alli is be looking forward to going away to play for England again after scoring on his debut against France in November. The young midfielder will also be looking to cement his place in the team ahead of the Euros and Alli revealed that all of Spurs English players look out for each other.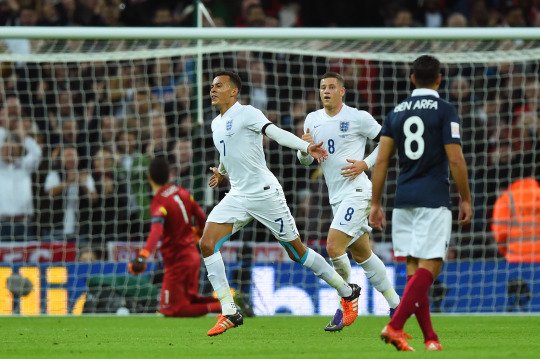 Alli says it is an honour to play for England
Alli said that each of the Spurs players in the England squad "look out for each other" and that he was looking forward to "putting on an England shirt again". For Alli is it an "honour to put on the England shirt" and to be able to do it with "the boys from Spurs make it even better".
On his chances of going to the Euros, Alli said "everyone is fighting" to earn a place in the squad this summer, so it will be key for the young midfielder to make a strong case over the next few matches. Alli continued to say that "whoever gets a place" in the squad will be "honoured" to play for their country.