At his pre-match press conference, Mauricio Pochettino called on his Tottenham Hotspur team to change the history of the clubs home travails against Manchester United.
Pochettino urges his team to make home advantage count
Spurs have failed to defeat United at White Hart Lane since a 3-1 win in May 2001 and this will need to change this weekend. Spurs are in real need of the victory to keep up the pressure on leaders Leicester City and Pochettino has urged his team to make home advantage count.
Pochettino said this weekend's game against United "would be a good moment to change the history" as it would give the team massive confidence going into the remaining games. The Argentinean continued to say that "United are a big club" and it will a difficult match but it will be "tough for them too".
Pochettino says that it is "important for us [Spurs] to be focused" on themselves and not "when Leicester play" as they can't rely on other teams dropping points. The Argentinean says that Spurs "can only do our job" which is to get a very important three points against a very tough opponent in United this weekend.
Pochettino says his side will fight until the end to win the Premier League
Spurs go into this weekend's game with United seven points behind Leicester after dropping points against Liverpool at Anfield last weekend. Pochettino though says that his side will fight until the very last game of the season to try and win the Premier League title and make history.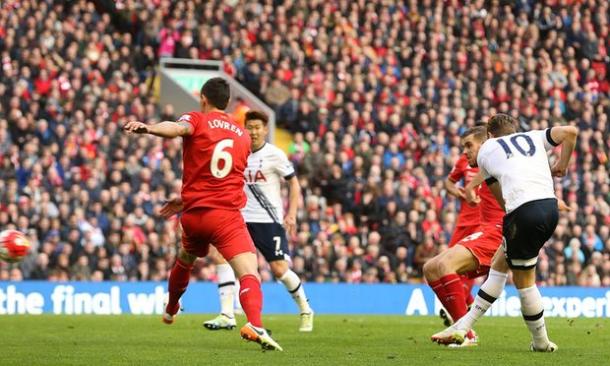 Pochettino said that "our challenge is to try and compete at the end of the season" and never give up to the end as you don't know what might happen. The Spurs boss added that it would be "great to write a new chapter" and finally "win the league" with Spurs after such a long time.
Spurs players deserve the title, says Pochettino
The Spurs boss continued to say that "more than me, the players deserve it" after performing at such a high level all season. The Argentinean feels that the "whole club deserves to be in the spotlight" as what they are doing at the club at this present time is something special and the hope is that it will continue.