The Tottenham Hotspur players will be jubilant after ending a record which showed that they had not beaten Manchester United at home since 2001. Dele Alli opened the scoring in the 70th minute before Toby Alderweireld headed home in the 74th before Erik Lamela netted two minutes later to widen the margin to the final result 3-0.
It was an all round magnificent performance from Spurs, however not looking past the collapse of United. However, the Red Devils can take positives – considering they started the game the better and controlled the possession for the first 30 minutes or so.
Ecstatic Eric Dier excited with second half performance
22-year-old Eric Dier spoke for most of the fans when he stated that "there was a lot of ground to make up" before mentioning that the team "were at our best in the second half" which is where all three goals went in.
Considering that title rivals Leicester City turned relegation fodder Sunderland over 2-0, Tottenham were forced to battle even more to keep the gap as close as possible and to "get five wins" and to "see what happens". However he also bestowed "credit to Leicester".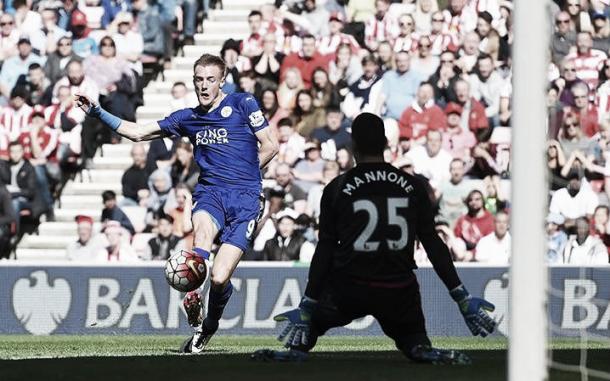 Proud Pochettino praises performance
Considering the context of the match, Mauricio Pochettino has the right to be delighted with the result and character. "I'm very proud of my players" which was the right emotion to hold – due to this fixture going down in history and how much it will mean to everyone involved with the club. The Spurs manager added how the team showed "character, personality and maturity".
The Spurs performance was very typical for this season, an extremely deserved and very entertaining performance for not just neutrals – but fans also. "We fully deserved the win" the Argentine gaffer mentioned, agreeing with the fans who created an amazing atmosphere in North London today. He also told that the result today sent a message that Spurs are still "there and waiting" and that "seven points will be difficult to reduce" and the club do not stop fighting and the game today shows that "this team believes".