Tottenham Hotspur travel to the Brittania Stadium to face a Stoke City side who currently sit mid table in the Premier League this year.
Last year when the Lilywhites came to the Potteries around this time last season – they played one of the most heinous performances of that season and so capitulated and took a 3-0 loss back to North London.
However, the performances Tottenham have shown away and home have left fans confident of picking up a valuable three points on Monday.
Lamela or Shaqiri? Alli or Bojan?
We see Erik Lamela and Xherdan Shaqiri as rather similar players and this argument can be settled in numerous ways. Such as how the Argentine Lamela was bought for £30 million – and how the Swiss Shaqiri was bought for £12 million and the question regarding this is who has performed better considering their price tag.
Many fans say that Lamela is slowly becoming what his price suggests, this season he has proved doubters wrong, being involved in 17 goals in 39 appearances and becoming one of the top scorers in the UEFA Europa League (six).
Xherdan Shaqiri however has been involved in nine goals in 29 appearances. All of which in the premier league – these stats can be disappointing for a player with such a reputation of his. He holds one Champions League trophy, three German Bundesliga trophies, two German cups, three Swiss league trophies and two Swiss Cups.
The now 20-year-old England international Dele Alli has taken the Premier League by storm this year. Scoring eight goals in 44 appearances – giving him an unbelievable reputation for a teenager who has been 19 years of age for the majority of this season. Alli scored a tremendous strike on his England debut and is currently a strong contender for PFA Young Player of the Season. Not to mention his outrageous strike against Crystal Palace in January.
Bojan, similar to Shaqiri, also has many trophies to his name, previously playing for FC Barcelona, AS Roma and Ajax. However he has identical stats to Shaqiri – being involved in nine goals in 29 appearances. This could be perceived as underachieving by the Spaniard, considering the expectations surrounding him.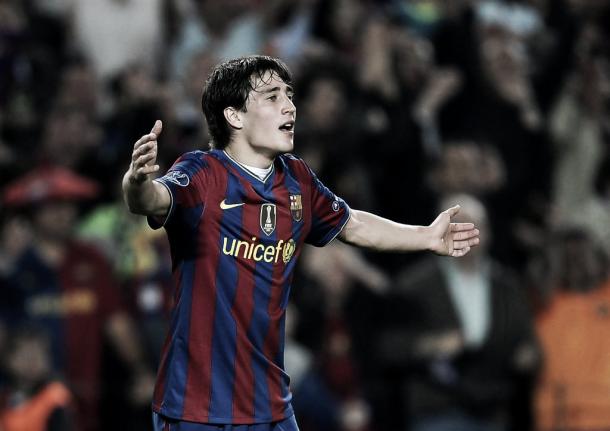 Both seasons so far
This Tottenham side have completely jumped expectations – shocking the English football fans massively. Champions League football would have been more than enough for the Lilywhites before the season started – but a very realistic title challenge was dream worthy.
However a few slight blips have occurred this season, the reverse fixture against Stoke back in North London was one of those. Tottenham were 2-0 up at half time and fully in control – until there was an old Tottenham – like performance took place as they threw it away and the game ended two a-piece.
Stoke however have underachieved in many peoples eyes – sitting in the same position as they finished last season (9th). Even though they have brought in many new faces including the likes of Xherdan Shaqiri and Ibrahim Affellay. However, a win against a massively in form Spurs side would boost morale and help them maybe even finish higher.