Is the title challenge well and truly over now for Tottenham Hotspur? Is it actually their fault? Spurs have just seen a potential Premier League trophy slip out of reaching distance after the Lilywhites drew 1-1 at home against West Brom.
Craig Dawson was the man of the moment – scoring at both ends during the game. His first unfortunate turn in occurred in the 33rd minute, following a phenomenal delivery from Danish playmaker Christian Eriksen. However, unfortunately for the team in white, Dawson netted again in the right end which was very deserved considering possession and overall second half performance.
The game ended 1-1 and Tottenhams title hopes are severely wounded.
Kane not pleased with result
Premier League top scorer, Harry Kane, told the media after the game that the Tottenham side needed to "get used to the niggly stuff" when playing these types of teams who want to "come here and get a result".
The Englishman also mentioned how "teams try to get under our skin" but considering how well Spurs have done this year – its suggests that 'big teams' have to "cope with that" which Kane also mentioned that they "feel we are".
As most Spurs fans would feel and say – he exclaimed that "it (the title race) isn't over yet" and that they are still concentrating on catching Leicester City. "If we win, they win" which is in fact title winning form.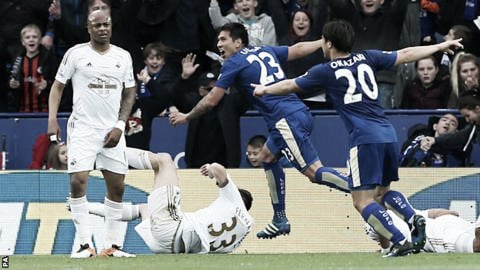 Skipper surprised with game change
Tottenham goalkeeper and captain Hugo Lloris spoke about his feelings on how the game panned out. Stating that they played a "very good" first half with "high intensity". Whilst he also came to say how they were "unlucky" such as when they "hit the post and the crossbar".
Even though the performance didn't show it, the France shot stopper knew that "one goal wasn't enough".
However he and the team will be "looking to recover" from this result and essentially learn from the mistakes made on Monday night.