Mauricio Pochettino says that he is proud of his team's achievements this season, despite falling short in the race for the Premier League title, after drawing 2-2 with Chelsea at Stamford Bridge.
Tottenham Hotspur went into the game with Chelsea knowing that anything other than a win would mean that Leicester City would be confirmed as the champions. Unfortunately Spurs could only get a draw - even though they were 2-0 up in the game - conceding two in the second half to draw the match.
Pochettino, even though he saw his team fall short, was quick to praise Leicester for their unbelievable achievement and says that he is proud of his players after having a great season.
Leicester praise
The Argentinean, speaking to Sky Sports after the game, said: "First of all, congratulations to the players, staff and supporters of Leicester." He credited them as the best team in the league this season, admitting that the Foxes "deserve the title" as they have had a "great season".
The Spurs boss continued to say that, "It's disappointing because we fight to be in the race." All season things looked good, and the team went 2-0 up after the first half. The problem, though, according to Pochettino was "we conceded the first goal to make it 2-1" and from there "something can happen".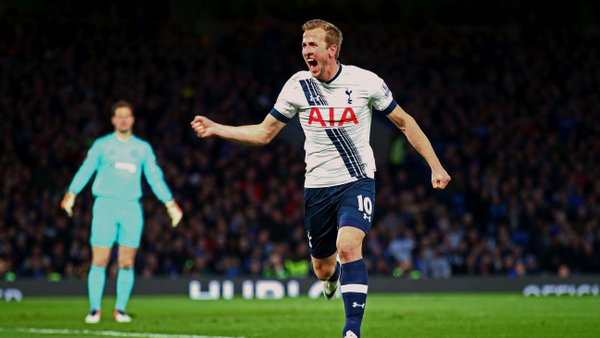 Pochettino proud
Pochettino even though his team didn't win the title said he is "very proud" of his players as they have fought all season to the end for the title. The Spurs boss says that "the season has been fantastic" and that the team will do everything to make sure they finish in "second place."
The game was a very feisty affair between the London rivals with Spurs picking up a league-high nine yellow cards during the game which lead to questions about whether the build-up to the game had wound the Spurs players up. Pochettino though after the match refused to blame the build up saying it was a derby match which is why things were heated on the pitch.
Pochettino - on if his players were to fired up for the game - said, "It was a derby and we were fighting for the title", and the players gave their all to try and get the win.
The Argentinean went on to say "it's football, we are men", and in such a high-intensity game as a derby they "need to show we are strong" which he felt his team have shown they are throughout the season.