Tottenham Hotspur suffered only their third home loss of the season after a Steven Davis brace helped Southampton bounce back from 1-0 down to win at White Hart Lane.
The North London club were without Dele Alli and Mousa Dembele for today's game due to respective suspensions.
Had Tottenham won the game it would have seen them secure their highest ever finish since 1963 in which they also finished second. Tottenham sit only three points in front of North London rivals Arsenal, who face Manchester City in the later kick-off. If City win the game Tottenham will secure second place as even if they lose next week and the Gunners win, Tottenham have a higher goal difference to secure the spot.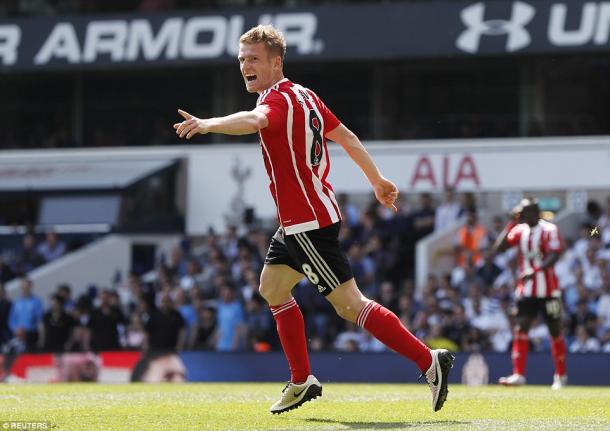 Disappointed Pochettino
Talking to Tottenham Hotspur's official website Pochettino admitted this disappointment about "the way we [his team] conceded". He added that Tottenham "need to kill the game and be more consistent" in order to secure the results they need.
Tottenham have dropped numerous points throughout the season from a winning position and it has cost them in their fight for the lead. The most recent being on Monday at Stamford Bridge in which Tottenham were two goals up at half time but the match finished with two goals a piece. Tottenham also dropped points in the same way at the beginning of the season where they conceded two goals to Stoke City within the space of 10 minutes.
Talking to BBC Sport after the game the Argentine commented that his team "are still in a great position" and should be "proud" of what they have accomplished this season. He went on to say that as a club they "need to look at ourselves not at our neighbours" as we "think like a big club" and shouldn't "worry" about what is happening else where, commenting that this is something the club needs to change.