Mauricio Pochettino has signed a new five year contract with Tottenham Hotspur which will expire in 2021. The new contract will keep him at the club for a further two years as his previous one tied him down until 2019.
Pochettino had already admitted he had verbally agreed on a contract at the end of last month in a pre-match press conference, but it has since taken him two weeks to pen his name to it. However, this news didn't stop Tottenham fans from worrying when their manager was spotted leaving a restaurant with Manchester United director and ex-manager Sir Alex Ferguson.
Just a point at Newcastle United this weekend will mean that Pochettino has guided this young bright Spurs team to their highest finish in over 50 years, as they will finish second behind champions Leicester City.
The manager is known for his ability to shape young players after his influence on the likes of Dele Alli, Eric Dier and Harry Kane while at Tottenham, which eventually led to each receiving their international debuts.
Mauricio's joy
The manager showed his joy at signing a new contract, telling the club's website that it was "an easy decision" as there is "no better place to be right now."
He put this down to the "unbelievable" supporters and "great group of players with huge potential" as well as the "world-class" facilities and an "incredible new stadium to look forward to". He also commented on the "appreciation" he and his staff feel from the club, which was another major factor in his decision.
Finally, Pochettino added that he believes this season "is just the beginning" of his "long-term project" at the club. He said that he has "huge belief" that "something big" can be achieved in North London.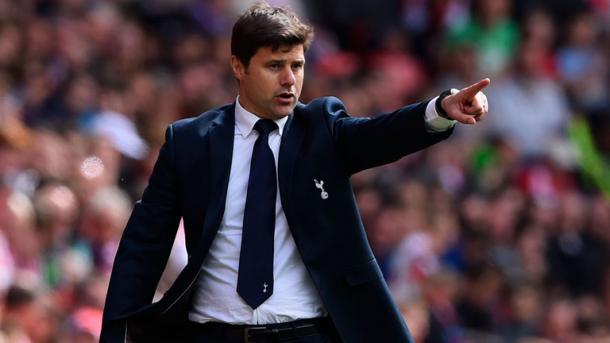 Levy full of praise
Chairman Daniel Levy heaped praise on the Argentine after his renewal too, saying that "everyone at the club is delighted" with the agreement and that they are "look[ing] forward" to the upcoming seasons.
He added that Pochettino's "tremendous spirit and ethos" towards the club made it an easy decision to offer him the contract, as well as the fact that he has embraced an "attacking style of play" which has been "quite sublime" and of "the highest level" at times.