In his second season in charge Mauricio Pochettino has shown what his philosophy is really about.
Tottenham Hotspur's best displays have seen them perform with a high energy pressing system that has allowed them to break down teams with ease. While there were glimmers of his style of play last year, this campaign has seen Tottenham perform to a high standard consistently, in both domestic and European competitions.
Memorable results against Manchester City, West Ham United, Stoke City and Bournemouth all saw high-scoring wins, in which the Argentine's methods were in full flow. The games all saw Tottenham out work their opposition as they fought until the final minutes even when the game was done and dusted.
While the fitness of his players can be partially put down to Pochettino's gruelling double training sessions and pre-seasons, the foundations in which he has been able to build this from started as soon as he joined the club.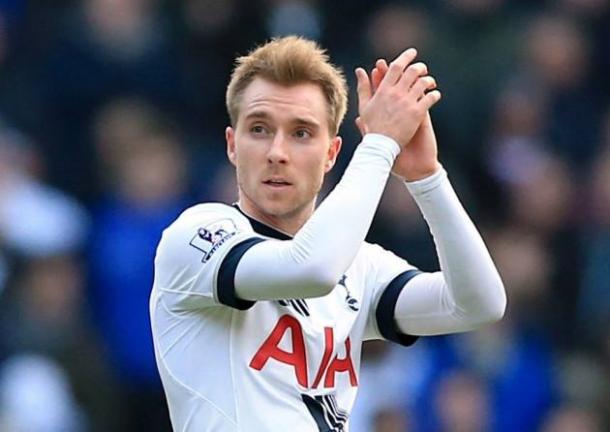 The hard work started last year
Many believed that Pochettino's strenuous pre-season was the root for Tottenham's impressive season, yet Christian Eriksen believes otherwise.
Talking to Tottenham's official website, the Dane commented that the team "picked up everything" last season and started learning "all the new stuff [they] needed" and since have been able to build on it to "train at a high level every time".
The 23-year-old did agree that the pre-season was "a bit tougher," but it was built on from the "small stuff which started last season" and as the season progressed the team "play[ed] how [they] want[ed] to play".
He went on to compliment his teammates, adding that the "style of play suits [all the players] really well" and that "everyone enjoys how we work".
Looking forward to next season, Eriksen said that after moving up "to the next level" this year, he is hopeful that the club will "be even better" next term.