While the end of the season most definitely left a bitter taste in every Tottenham Hotspur fan's mouth, the opposite can be said for the rest of the campaign.
Spurs finished the season with a place in the Champions League group stages and an overall good feeling for the future. This seasons campaign has left fans with memorable high-scoring wins again Manchester City, West Ham, Stoke City and Bournemouth, to name a few, as well as the exciting rollercoaster events of a title push which was never really in their hands.
The season has seen Mauricio Pochettino's philosophy properly cement itself within the club, and with the Argentine having also been offered a new contract it doesn't look like it is going anywhere any time soon. The Argentine has got Spurs playing a hybrid of high-pressing energetic football and direct counter attacks. Pochettino's no nonsense approach has seen players with 'bad attitudes' leave the club as soon as possible. In doing so he has also transformed the clubs mental attitude. Spurs have also shown that they are no longer the push-overs they used to be and that facing this team, at home or away, will not be a walk in the park.
Tottenham have also seen a transformation in their defence through the addition of Toby Alderweireld and conversion of Eric Dier to a defensive midfielder, something that has been a problem for the club in recent season. The North London club also finished with the best goal difference in the league, thanks to the crucial balance between attack and defence within the team.
So what have been some of the things to take away from this season?
Harry Kane can be relied on to score goals... but back up is vital
First and foremost Harry Kane has proved the doubters wrong by scoring 25 league goals goals this season and beating Leicester City's Jamie Vardy and Manchester City's Sergio Aguero to the golden boot, even though he struggled to find the back of the net for the first six games.
Yet there is still a lot of pressure on the young strikers shoulders. Kane is still the only out and out striker at the club and if injury or poor form was to occur Tottenham do not have sufficient back up. But this isn't the only problem that occurs through having one striker.
The fact that Spurs have no back up can cause costly in games even when there is no issue with Kane. It's not uncommon for this Tottenham team to find themselves hanging onto wins on draws unable to find that final goal that's needed to secure a win and in times like this it is vital that the manager can bring on a goal scorer to make the difference, whether it is a like for like change or a change in formation.
On top of this it is important that whoever is brought in has a different style to Kane but the two can still work well together and get the best out of what could be a crucial partnership in the upcoming season.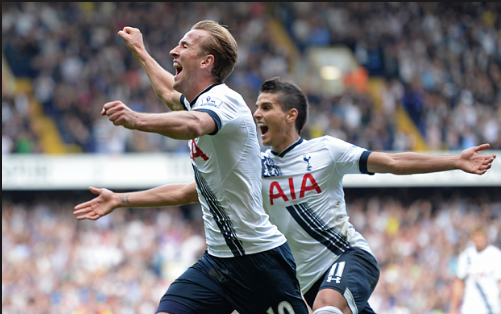 Pochettino needs a Plan B
A problem this season has been that Tottenham have been held to too many draws and that proved costly at the end of the season where they failed to secure second place after needing only three points from 12.
At times the Lilywhites found it increasingly difficult to breakdown teams down and yet Pochettino was unable to change the game usually through an unwillingness to change formations or making like-for-like substitutions, which wouldn't influence the game. Pochettino not only needs a second option to be able to revive games but also to keep his ideas and tactics fresh for the upcoming season.
With other clubs more aware of the threat that Tottenham posses, the Argentine needs to be aware that this will go against him and so needs to develop his tactics going into the new season.
Tottenham need to add strength in depth
While a problem of Pochettino's has been the lack of a Plan B this can be partially put down to the options he has on his bench. It is clear that there is a gap in quality between Tottenham's starting XI and the bench, whether this is down to not being good enough or lack of experience with younger players. With Tottenham looking to compete in the Champions League as well as mount another title challenge it is crucial for them to make the gap in quality as small as possible. Tottenham can't afford to be sentimental with players that are not good enough and don't look like improving anytime soon.
Tottenham's first team has proven it is good enough, yet their second team is a matter of concern. While they were able to breeze past the group stages of the Europa League, they were out classed by Borussia Dortmund. This draw could have easily been a Champions League tie and easy in which the BVB team walk over our second team just proves they are not good enough to play in Europe's top competition.
Rotation is extremely important for any team that wants to fight for trophies and title as can be seen in this hungry Tottenham side, yet this season Spurs' starting XI has almost chose itself with hardly anyone pushing for a first team spot. The rest and recovery stages that a player needs to go through are as important as their preparation and fitness as even if playing a long string of games doesn't have an immediate impact on the player it will eventually catch up with them, especially if you are playing a high energy way as Pochettino demands of his players.
It was obvious in the last few games of the season that Tottenham were tired, player were not pressing as much as they usually do and when they did it was with little effort. It is reason like this that Tottenham need to add depth to their squad so that they don't fall at the last hurdle due to fatigue.
Not only this but in order for Tottenham to get the best out of their players there has to be competition for places. Competition will not only push players but, allow them to learn from each other in a desire to earn their place. This was partially seen in the form of Tottenham's full backs as for periods in the campaign many were unsure as to who was best in the two positions, as both pairs continued to push each other to be better.
Players need time
This season has proved that time is crucial for players to succeed. Mousa Dembele has improved his game dramatically this season, after most fans wanting him out of the club. The Belgian has now become a key player in Tottenham's midfield as they can often look lost without his dominating presence. This can be put down to a consistent run of games allowing him to build confidence and form. A problem for Dembele in previous seasons was his consistency not his lack of ability. When his name was on a team sheet it was difficult to say which Dembele would turn up, the one we've seen this season or the one who frustrated fans.
The same can be said for Erik Lamela who has stepped up his game this season. Lamela has become one of the biggest advocate for Pochettino's press and in doing so has been influential through supporting Kyle Walker defensively on the right flank as well as dragging mistakes out of oppositions and launching attacks.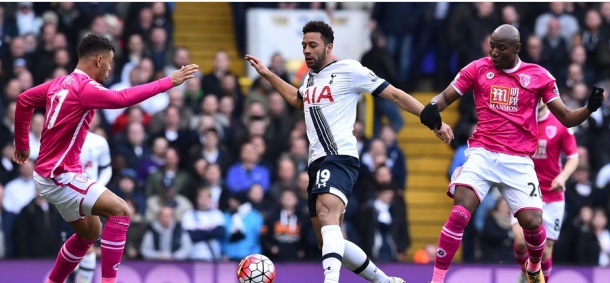 The future is bright
Tottenham can only get better next season with a determined, youthful squad. The mixture of disappointment and success will only fuel these players to go one step further, train harder and push themselves to be better. Everyone in and around the club can feel the connections between everyone within the club; between players, staff and fans there is unity.
The person to thank for this is their manager Pochettino who has recently signed a new contract keeping him at the club for another five years. This is the first time a manager has been offered a contract extension under the ownership of Joe Lewis, this action alone shows the backing the Argentine has. In addition to this the North London club have already started developments for their new 61,000 seater stadium with sections of the current White Hart Lane being demolished to put in the final foundations.