Although Tottenham Hotspur finished a great campaign in disappointment with a heavy defeat at Newcastle, Spyrs captain Hugo Lloris believes there is still so much more to come from the club.
Speaking to Tottenham's official website the 'keeper has labelled this season as "a really good experience for a young team" who have taken the next step "in terms of confidence [and] performance".
Lloris believes that this can also help the team take another step forwards next season as they "know if we start with a strong mentality" they can build on the progress and "repeat the same kind of season".
Mentality of the players is key, says 'keeper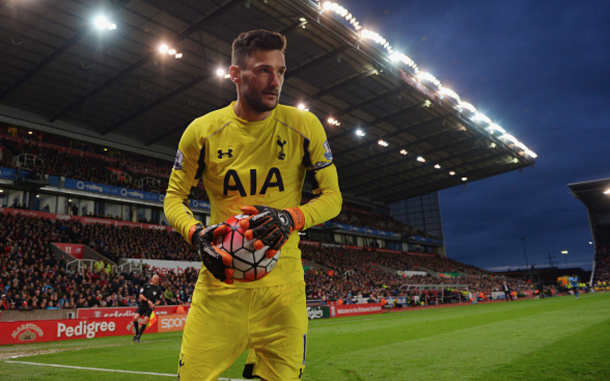 The Frenchman also added that "patience" is key to becoming a "great team" and is even more so when "you build a young team". Lloris also added that "step by step" the team are "improving individually and collectively" and that everyone feels more "competitive and consistent". The captain added that he is "confident" that if the team "keep the same mentality" they can only get stronger."
Lloris delighted with defensive performances
Tottenham finished the season, joint with Manchester United, with the least goals conceded in the top-flight as they leaked just 35, something which Lloris is "really pleased" about. The goalkeeper said that knowing his defence is "the best in the league" is "important" to him and the other defenders at the club.
He also added that aroud Europe "you judge a defence on goals conceded" making the statistic even more pertinent. Spurs also finished the season with the best goal difference in the league, boasting a +34 total, and Lloris believes that the team will be "hungry next season to concede fewer goals, to socre more goals, to win more games and finish with more points", and as a "young" team that their "potential" for the future is "so big".