The first thing fans look for when the upcoming season's fixtures are released, are their teams derbies. Tottenham Hotspur fans will not have to look hard as Spurs have been handed three London derbies in a month.
Tottenham will kick off November by travelling to their North London rivals Arsenal, before hosting West Ham. The Lilywhites will then travel to Stamford Bridge to face Antonio Conte's Chelsea. This isn't the first time that this has happened for Tottenham as they saw the same fixtures last November.
Spurs will open the season at Goodison Park as they face Everton. The fixture will be a tricky opener, especially as the Toffees will be raring to start the season with their new manager Ronald Koeman. Last season Everton held Spurs to draws in both the home and away fixture and will be looking to get the better of Tottenham this time round.
The North London club will also have a tough end of the season, especially if they are to find themselves in another title race or race for top four. They will travel to current champions Leicester City on the 22nd of April, before hosting Arsenal.
They will then travel to the Olympic Stadium to face West Ham in another London derby. While their last game at White Hart Lane will be against Jose Mourinho's Manchester United. Tottenham finish the season away to Hull City on the 21st of May, which could be as difficult if Hull are dragged into a relegation scrap right until the last game of the season. Even if Hull do get relegated the task may not be easy as it seems as Spurs witnessed against Newcastle United at the end of last season.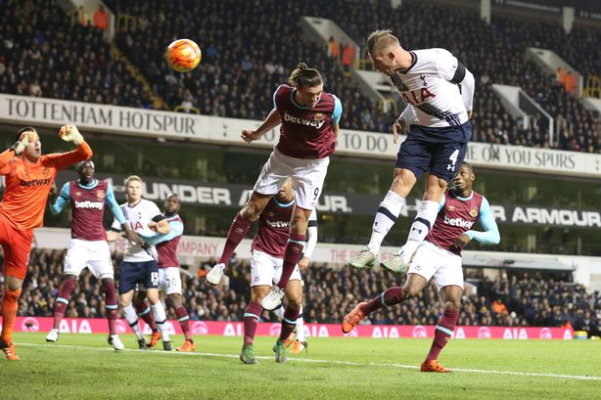 Many Spurs fans have been left annoyed that they will not be finish their last season at White Hart Lane at home as they travel to Hull. They are obviously also unhappy that their last fixtures at The Lane will be difficult clashes against United and Arsenal. Yet if the results do go Tottenham's way in those fixtures, Spurs' departure from their stadium will be even more bitter-sweet.
Mauricio Pochettino's men have an easier Christmas period as they start by hosting Hull on Wednesday the 14th of December, with Burnley visiting three days later. On Boxing Day Spurs travel to Southampton, followed by visiting Watford at the end of the month.
With the Champions League draw and fixture dates still to be announced, Tottenham will be hoping that they will fall into place nicely with their domestic fixtures.
August
13th: Everton (A)
20th: Crystal Palace (H)
27th: Liverpool (H)
September
10th: Stoke City (A)
17th : Sunderland (H)
24th: Middlesbrough (A)
October
1st: Manchester City (H)
15th: West Bromwich Albion (A)
22nd: AFC Bournemouth (A)
29th: Leicester City (H)
November
5th: Arsenal (A)
19th: West Ham (H)
26th: Chelsea (A)
December
3rd: Swansea City (H)
10th: Manchester United (A)
14th: Hull (A)
17th: Burnley (H)
26th: Southampton (A)
31st: Watford (A)
January
2nd: Chelsea (H)
14th: West Bromwich Albion (H)
21st: Manchester City (A)
31st: Sunderland (A)
February
4th: Middlesbrough (H)
11th: Liverpool (A)
25th: Stoke City (H)
March
4th: Everton (H)
11th: Crystal Palace (H)
18th: Southampton (H)
April
1st: Burnley (A)
4th: Swansea City (A)
8th: Watford (H)
15th: AFC Bournemouth (H)
22nd: Leicester City (A)
29th: Arsenal (H)
May
6th: West Ham (A)
13th: Manchester United (H)
21st: Hull City (A)