Euro 2016 is in full flow as there is only one more game to be played before the knockout stages are on their way. Tottenham had 11 players selected to represent their country at the tournament. Five players in Kyle Walker, Danny Rose, Eric Dier, Dele Alli and Harry Kane were selected to represent England. Meanwhile Jan Vertonghen, Toby Alderweireld and Mousa Dembele were all selected for Belgium. Hugo Lloris, Ben Davies and Kevin Wimmer were selected for France, Wales and Austria respectively.
So who won?
Captain Hugo Lloris secured his second win with France as they beat Albania 2-0. Les Blues scored two goals in extra time to secure all three points against a well-organised Albanian team. Lloris featured for the whole game and was hardly tested as The Eagles failed to register a shot on target.
The Three Lions also won their game against Wales as two late goals from Jamie Vardy and Daniel Sturridge helped them move top of the group, after their 2-1 win. All five Tottenham players started the game however Harry Kane was removed at half time. Kyle Walker won the man of the match award for the second time in the competition for his performance, while Dele Alli registered the assist for the winning goal.
The Red Devils also secured their first win of the tournament after they previously lost to Italy. All three Tottenham players started for Belgium as they beat the Republic of Ireland 3-0, however Jan Vertonghen played as a left back. Belgium currently sit second in Group E and will face Sweden next.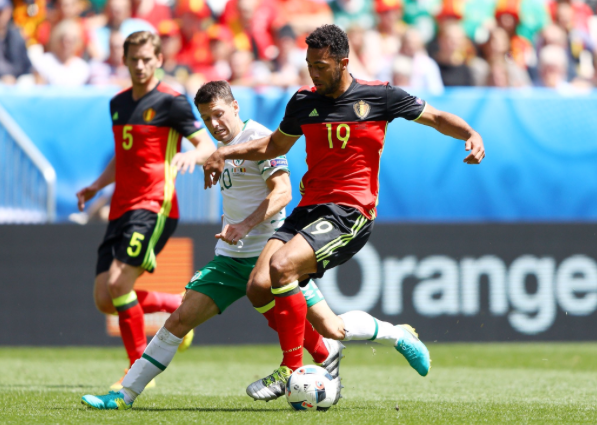 Who Drew?
Kevin Wimmer's featured in a goalless draw as Austria faced Portugal, however he was only on the pitch for a total of seven minutes. Austria were lucky to not suffer a defeat as Christiano Ronaldo's penalty hit the post. Austria currently sit at the bottom of Group F and will face Iceland on Wednesday.
And who lost?
Ben Davies was the only Tottenham player to suffer defeat in this round of matches. The left back, who featured as a centre back in a back five for Wales, was up against five of his Spurs team mates as The Dragons faced England. Davies team mate and ex-spur Gareth Bale put Wales in front before The Three Lions scored two goals in the second half to secure the win.