Tottenham Hotspur winger Erik Lamela says that he is excited to be back with his teammates for pre-season and feels refreshed and ready to go ahead of the new season.
Lamela refreshed and ready to begin pre-season
Lamela had a great 2015-16 season with Spurs, helping them to a third-place finish in the Premier League and then helped Argentina make it to the Copa America final last month.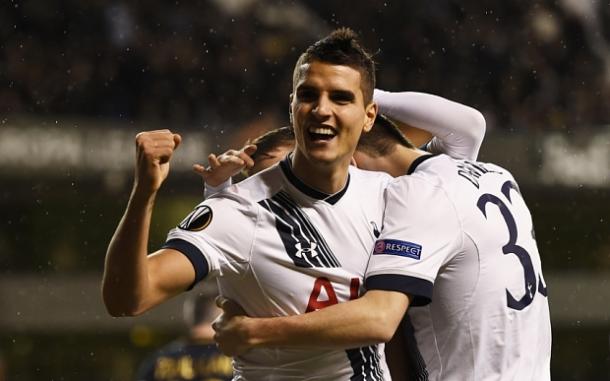 The 24-year-old now back at Hotspur Way says that he is ready to give his all once again in a big to help the team have yet another memorable season.
Speaking to the club's official website, Lamela said "I am happy to be here again" after having a break and he also said he is "happy to see" his teammates and that he is "ready to work" which shows the determination he has to get even better.
Lamela says that he likes to "work hard and this team likes to do the same" which is why they have been so successful under Mauricio Pochettino.
The Argentinean winger went on to say that "in the beginning, it's a little hard" to be at the top of your game as Lamela says it's "because I stopped for holidays." Lamela says that in "one week I will be ready" when he gains more fitness but for now he says he will "keep working step by step."
Lamela feels the new signings will improve the team
While Lamela has been away in the offseason firstly with his country and then on holiday there have been two new additions in the form of Victor Wanyama and Vincent Jansen.
Lamela says that as soon he came back he welcomed them to the club and says that they will be important players for the team next season.
On the new signings, Lamela said "yes, I've seen them and I said 'welcome to the club" as it is important that all of the current players help the new players settle in.
Lamela says he thinks the new signings will be "very important because with them we will be better" as they are two quality players who will only make the team stronger as the team try to better what they did last season.