Mauricio Pochettino has committed his future to Tottenham Hotspur today, playing down talks of taking the vacant Argentina job, days after he was strongly linked to the newly open role.
Argentina in need of a new boss following Copa America loss
There were widespread repots in Argentina that Pochettino was lined up alongside Atletico Madrid coach Diego Simeone as the two men that the controversy-riddled AFA were looking to speak to about taking on the role, even if it was on a temporary basis alongside their club jobs.
The nation are currently without a national team coach after Gerardo Martino resigned following the Copa America final defeat to Chile last month, which may turn out to be Lionel Messi's last in international football, as he announced his retirement from the national game in the aftermath.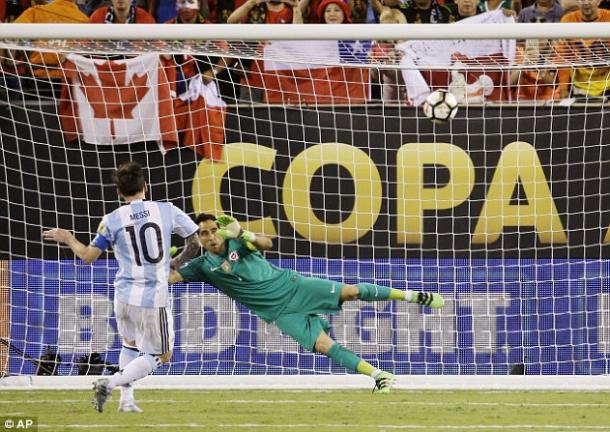 Despite the future looking fairly bright for Argentina, who have made two successive Copa America finals plus the World Cup final in 2014, Pochettino ruled out any talks even taking place, as he's focusing on Spurs for now.
Speculation normal, but Poch stays
Insisting that "the speculation is normal" due to his stature as Spurs coach, the popular manager stated; "There are a lot of rumours that appear but I am very happy at Tottenham and so, for that reason, this is not the right moment [to manage Argentina]."
It was always unlikely that Pochettino, just 44-years-old, would leave Tottenham so early into his career for a national team job with a footballing association in turmoil. Despite his obvious desire to potentially manage Argentina one day, it's hard to argue with his comment that it's not currently the right time.
For now, he'll get back to Spurs pre-season preparations in Australia, with the Lilywhites set to play Juventus on Tuesday, and Atletico Madrid - coached by Simeone, who also turned down the job - on Friday.